The Life Of Pablo released on Sunday
Kanye West gives Valentine's Day gift to fans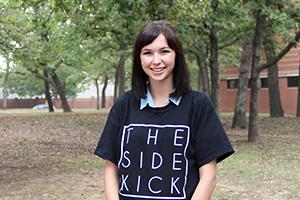 More stories from Mallorie Munoz
"This is a God dream. This is everything"
Three days after his original announced release date, rapper and producer Kanye West dropped his album The Life Of Pablo (TLOP) at midnight on Valentine's Day. After a performance on "Saturday Night Live", featuring two of his new tracks, the album was made available for stream on Tidal, a high-quality music streaming service owned by rapper and producer Jay Z.
As of today, Tidal remains the only way to stream the album, and according to West, there is no plan to further release.
Reviewing Kanye West is a tricky thing, for his sound is incredibly complex and individual. Each of his albums has it's own personality and comparing one to the other is like comparing a Harry Potter novel to a poem by Edgar Allen Poe. Both are brilliant, but in very different ways. West introduces a new sound with every album, but his latest release breaks this pattern.
TLOP is a perfect synthesis of all of his prior albums, and is his most vulnerable, raw, self-actualized work yet.
The album begins with one of the most beautiful songs I have ever heard, and is the best way West could have introduced TLOP. The track features Kelly Price, The-Dream, Chance the Rapper and gospel musician Kirk Franklin. "Ultralight Beam" is a mixture of Kirk Franklin's gospel, Chance the Rapper's happy-go-lucky attitude and surprisingly humble Kanye West. The powerful church choir and desperate, emotional cries, "I'm tryna keep my faith, but I'm looking for more. Somewhere I can feel safe/and end my holy war," gives me goosebumps everytime.
Many tracks on the album can be best categorized by which previous Kanye West album they most closely sound like.
When West released Yeezus in 2013, he introduced an entirely new sound of panicked insanity that can still be heard in tracks like "Pt. 2," "Feedback" and "Facts," toward the end of the record with the occasional primal screams, ringing sirens and overall robotic aggression.
Prior to Yeezus there was My Beautiful Dark Twisted Fantasy, which can be clearly heard in the autotuned harmonies with Chance the Rapper in "Waves."
The album that seems to linger the longest is 808s and Heartbreak, where the Roland TR-808 drum and autotune processor make another comeback. "FML," "Highlights" and "Wolves" all possess the same 808s sound. Other tracks that are influenced by the themes of heartache and alienation found in 808s and Heartbreak are "Real Friends" and "30 Hours". These are two of the rawest songs on the record, featuring vocals from West, absent of autotune. The vulnerability of the vocals and lyrics reflect the album as a whole. "When was the last time I remembered a birthday? When was the last time I wasn't in a hurry?" West reflects on his role as a "deadbeat cousin" and his detachment from his family ever since gaining fame and fortune.
His second record "Late Registration" also makes a cameo in TLOP in "No More Parties In LA" and "Famous". A literal cameo is made in "Famous" when the same voice heard shouting "wake up Mr. West" in the first track of Late Registration makes an appearance, furthering West's reflection on his career and how all of his albums have shaped his latest release.
The complexity and synthesis of TLOP can best be described by a single track: "I Love Kanye." Bringing his witty skits seen in The College Dropout and Late Registration back to life, West addresses the popular criticism he receives from fans and the media. West raps "see I invented Kanye, it wasn't any Kanyes and now I look and look around and there's so many Kanyes." After all of the "Kanyes" he has created with the release of each album, he is not releasing another Kanye with TLOP, but instead taking all of his previous sounds and phases and creating one, individual version of himself he is ready to present to the media. Closing with "I love you like Kanye loves Kanye," and a light chuckle, West references a popular meme.
To declare The Life of Pablo, or any of his works for that matter, the best Kanye West album would be unfair. West himself recognizes the many existing "Kanyes" and the differences between them. This new album is the purest representation of Kanye West, and perhaps several albums from now, The Life Of Pablo will have produced yet another version of Kanye.
About the Writer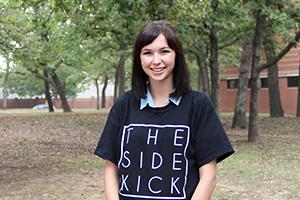 Mallorie Munoz, Managing Editor
Mallorie Munoz is a senior at Coppell High School and managing editor of The Sidekick newspaper. She will attend the University of Missouri in the fall,...