A unique focus on the Indian culture
Parashar discovers passion in art of dance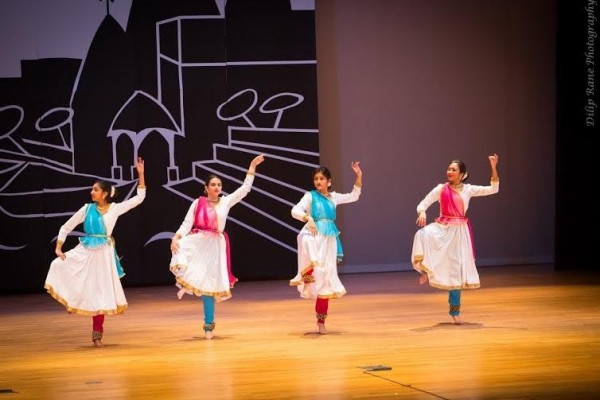 Students throughout Coppell High School have found a unique soul for Indian dancing. As part of their culture, Indian girls take dance classes and prepare for upcoming recitals and hope to move up onto higher levels. The Sidekick had the opportunity to receive some insight from CHS junior Anjana Parashar on her desire to pursue in dance and the story behind it.
When and how did you first find an interest in Indian dancing?
I started dancing when I was in India. Over there, a lot of people dance and it's sort of a cultural thing, so I wanted to start dancing, you could say, because of peer pressure; everyone was dancing and it made me want to dance too. It's a really big part of my culture. I plan on dancing for the rest of my life.
How much time do you put into dance, whether that be dance classes or practice in general, and what are these classes helping to prepare you for?
My dance classes are usually once or twice a week, but I definitely practice more than just in the dance class. Usually you have two types of classes. There's something called an arangetram where you prepare to give your first three-hour stage performance. You dance continuously for three hours on stage by yourself with live musicians playing and that is known as your first professional performance. This is definitely the biggest thing.
How do dance classes aid in bettering your ability to dance?
Some dance teachers prepare their students for that, but my dance teacher prepares me for exams. Dance exams are held every year in order to assess whether you're ready to go to the next level. Level seven means you are at a professional level and you may begin teaching others.
As you know, junior year is known as the toughest, most important year. What encourages you to continue dancing in the midst of the stress and all the school work?
I love that dance really helps me to express my feelings in a unique way and it's just a way of exercising body movement that I believe I'm good at. It's like how music is for some people, dance is for me. You get to forget and leave all your problems, thoughts, and desires behind you and you just put everything into the character that you're performing as. In our dance, you usually perform as mythological characters and you get into that character and dance as if you are them. It just feels like you're a whole new person and it's a really graceful and beautiful thing to do.
What has been the greatest challenge you have faced in dancing or in learning various types of indian dances?
In Kathak, which is the type of dance I do, we spin a lot on our heels and that's probably the hardest part about the dance because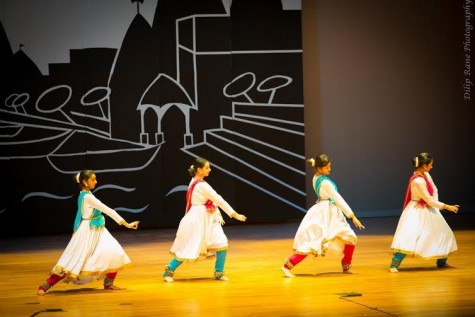 you have to spin extremely fast in order to correctly execute the dance and you end up getting a lot of blisters on your heels. It's a lot of work and it takes a lot of patience and endurance.
What sets this type of dance apart from all other forms of dance?
The dance that I practice is more of a north Indian dance and even though it's an Indian dance, a lot of British people were in India at that time so it's sort of minutely a mix of ballet and Indian dance so it's really unique because it has different elements of both types of dances. It looks a lot more graceful.
About the Writer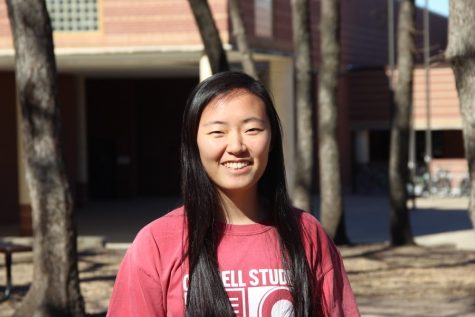 Jessica Jun, Staff Writer
Jessica (Jesse) Jun is a senior and second year staff writer for The Sidekick newspaper. She hopes to pursue her passion in writing by sharing students'...