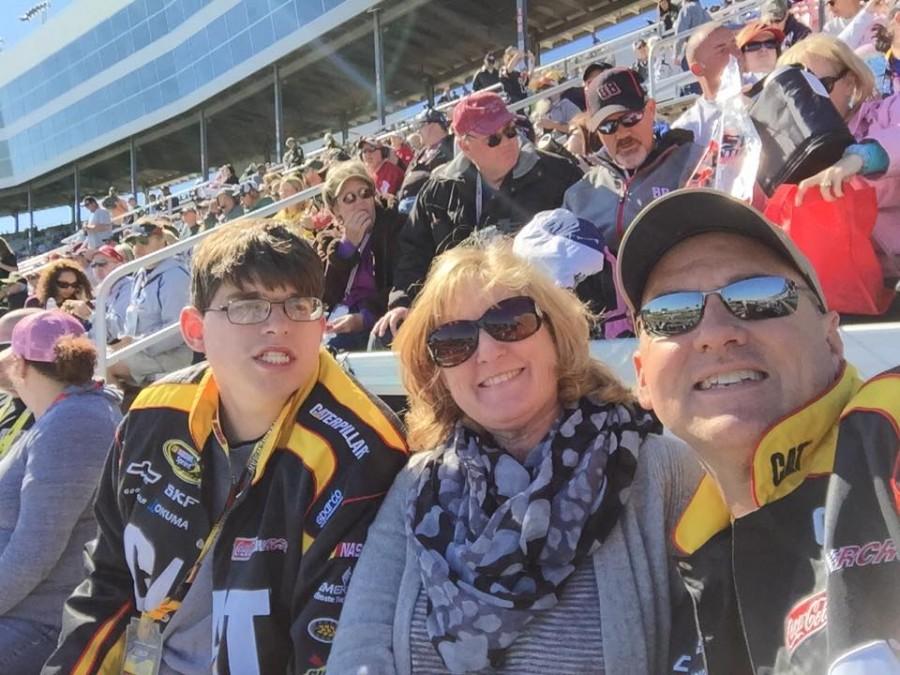 Courtesy of "The Adventures of Big T" Facebook page
"Good timber does not grow with ease. The stronger the wind, the stronger the trees." – Thomas S. Monson.
Coppell High School alumni, Thomas "Big T" Ratliff has been blasted by wind many times in his life due to a genetic disorder that has caused mental and developmental setbacks. Yet in May of 2013 the gusts were at their strongest. He was diagnosed with Type IV Ehlers-Danlos Syndrome, a genetic vascular disease that can cause death at an unpredictable time due to an aortic rupture.
But "Big T" and his family are good timber.
Bennett and Beccy Ratliff, Thomas' parents, are active members in the Coppell community. Mrs. Ratliff is a former Coppell Independent School District (CISD) math teacher, and Mr. Ratliff is a former CISD board member and former State Representative who is running for the same office again this year.
Their outlook on life drastically changed after that day in 2013.
"We have decided to make every moment count," Mrs. Ratliff said.
The three of them embark on adventures all over the country, such as riding a train through Canada. This is how they intend to take advantage of the time they have with Thomas. Through a Facebook page titled "The Adventures of Big T", started in September 2014, Thomas' travels are posted and shared with over 200 people who have liked the page.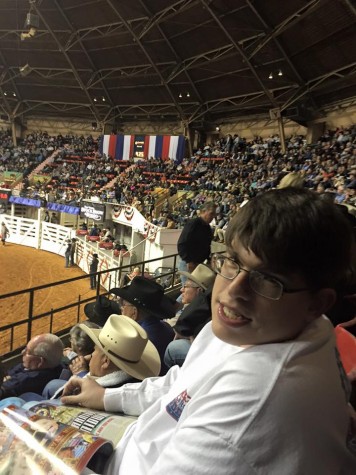 Close family friend Kim Mobley expressed what the Ratliffs are all about.
"[They] are all about family and choosing to make life exciting for Thomas," Mobley said, "Bennett and Beccy are great parents and enjoy the adventures just as much as Thomas. They are selfless in concern with Thomas' health, and all these adventures keep Thomas happy and excited."
Constant trips and events are not cheap, however, yet through a job at Wal-Mart, Thomas lessens the costs of his many trips.
"He's worked there since 2004 in the toy department stocking shelves," Mrs. Ratliff said. "It was the teachers at CHS that helped him get the job and then keep it."
Part of his disability causes him to want to keep everything in perfect order and alignment. This of course is very useful at his job. "Big T" is his nickname, and rightfully so. Thomas is over six feet tall and can reach the very top shelves unlike other workers in the store making him invaluable to the staff.
Thomas uses the money he earns to pay rent to his parents. The money then goes into a savings account held specifically for paying for their journeys to his favorite places. The Holy Grail of trips for Thomas is anything Disney.
"His favorite place is either Disney World or a Disney cruise," Mrs. Ratliff said.
While on these adventures Mr. and Mrs. Ratliff take great joy in the happiness that it brings Thomas.
"Part of Thomas' disability is that he sees the world like an elementary schooler does," Mr. Ratliff said. "Because of his cognitive challenges, he's like a little kid. When we go someplace new he gets excited, and he likes to look out the windows when we go on trains."
Thomas' passion for trains is evident to anyone who spends even 30 seconds on his Facebook page, and one of his all-time favorite trips was a rail tour in Canada called the Rocky Mountaineer. The cars were fully domed allowing for unparalleled views of wilderness for days at a time, only stopping to stay the night in a hotel.
"We started doing these trips to provide a way for him to have big adventures," Mr. Ratliff said, "Things that Thomas and us can remember."
At 29, Thomas' zest for adventure has led to many memories and promises to create more for years to come.