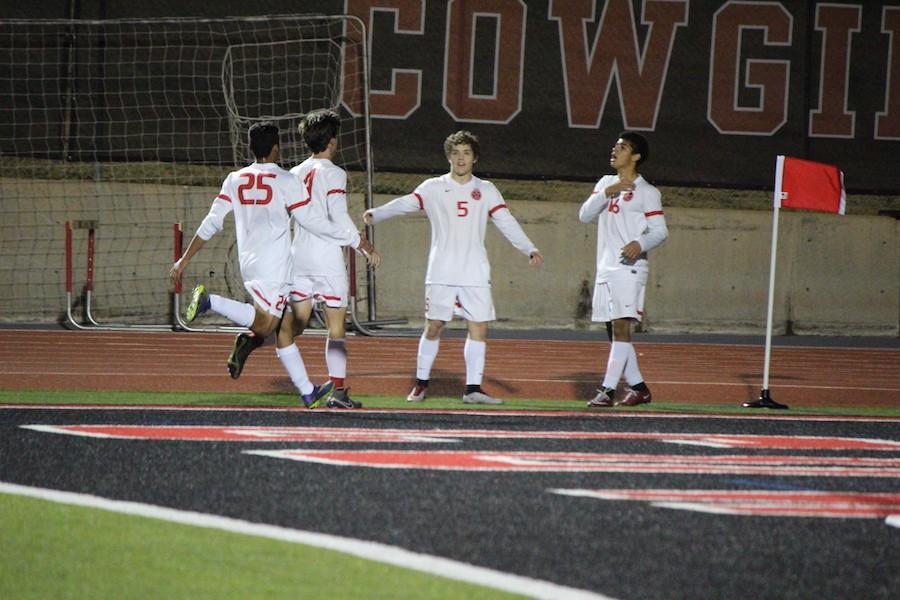 The Coppell Cowboys soccer team (9-0-2, 4-0 District 7-6A) was looking for its fifth consecutive win Tuesday night as it played host to the Trinity Trojans (3-8-1, 1-4 District 7-6A) on Teacher Appreciation Night at Buddy Echols Field.
The Cowboys thought they were going to have a pretty easy task on their hands playing the worst team in the district; however, it was far from easy. The Cowboys were in a defensive battle for most of the game, unable to convert most of their opportunities on offense.
However, they finally found the back of the net with 10 minutes remaining to steal the 1-0 win.
"It was a big struggle, you know to get out of a game like that 1-0 with a team in Trinity that's in last place right now in the district, is just an awful performance on our part but Trinity did a good job and fought hard," Coppell coach Chad Rakestraw said.

As the game started, the Cowboys tried to get out to a fast start trying to score quickly with  forwards Kiko Redondo and Tanner Traw. The first half was a defensive struggle, the Cowboys were getting a lot of opportunities but not converting on them and 20 minutes into the match the score was 0-0. At halftime the score remained 0-0.

The second half started and it still was a defensive slugfest, both teams turning the ball over many times. The Cowboys continued to get opportunities, however couldn't capitalize on some very close chances. At the midway point of the second half both teams still couldn't find the back of the net.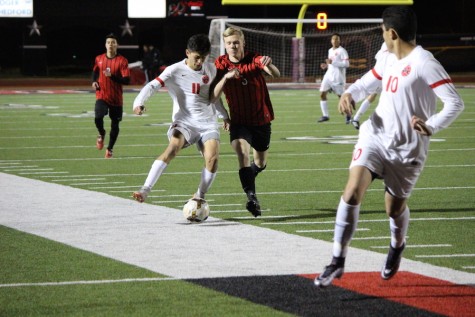 With only 20 minutes to go the Cowboys started to push the ball, and with 10 minutes to go, the Cowboys finally found the back of the net with sophomore forward Kiko Redondo scoring the goal.
"We didn't play our best game, but it was just a hard fought win and we got it done at the end," Redondo said.
The Cowboys held the ball for the final minutes to capture the 1-0 win and extend their winning streak to five.
"Just the mentality, the mentality is soft, it was very unassuming like we were going to walk out and just kinda take care of the game," Rakestraw said. "The mentality has to be tougher, it's gotta be more of an killer instinct."
Up next for the Cowboys is an away game against Colleyville Heritage tonight, where they look to stay undefeated in district play.