Coppell moved to District 9-6A; others include Dallas Jesuit and Skyline
With the new UIL district alignments, every high school from Class 6A to 1A has been placed in a new district for the 2016-2018 seasons. Also, with the realignment, Coppell has moved to Region II, which means Coppell teams would be playing teams out East if they make the playoffs instead teams closer to the metroplex. After the new groupings were announced at 9 a.m. Monday, Coppell was announced to be in District 9-6A along with the schools listed below.
District 9-6A:
Coppell
Dallas Jesuit
Dallas Skyline
Dallas W.T. White
Richardson
Richardson Berkner
Richardson Lake Highlands
Richardson Pearce
The new district has not only drastically changed the location of teams that Coppell , but also the strengths of the teams as well. Here's a look into each sport and the top teams from the new district that each of them hold.
Football
Jesuit (10-2)
Skyline (9-3)
White (5-5)
Boys Basketball
Richardson (19-5)
Jesuit (17-6)
Richardson Pearce (17-9)
Skyline (15-0)
Boys Soccer
Jesuit (7-2-1)
White (5-2-2)
Baseball*
Jesuit (35-4-2) finished 5th in state, 39th in nation
Girls basketball
Richardson (20-8)
Skyline (17-12)
Girls soccer
White (8-0-1)
Lake Highlands (5-3)
Volleyball
Richardson (24-13)
Pearce (20-14)
Softball*
Lake Highlands (11-8)
Berkner (13-12-1) including a 13-13 tie against Coppell after the 10th inning
*- record from 2014-2015 season

Hang on for a minute...we're trying to find some more stories you might like.
About the Writer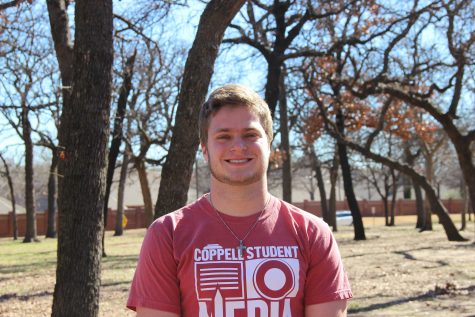 Joseph Krum, Executive Enterprise Editor
Joseph is the Executive Enterprise Editor on the Sidekick Newspaper and he also plays football for the high school. Joseph is a senior in high school...