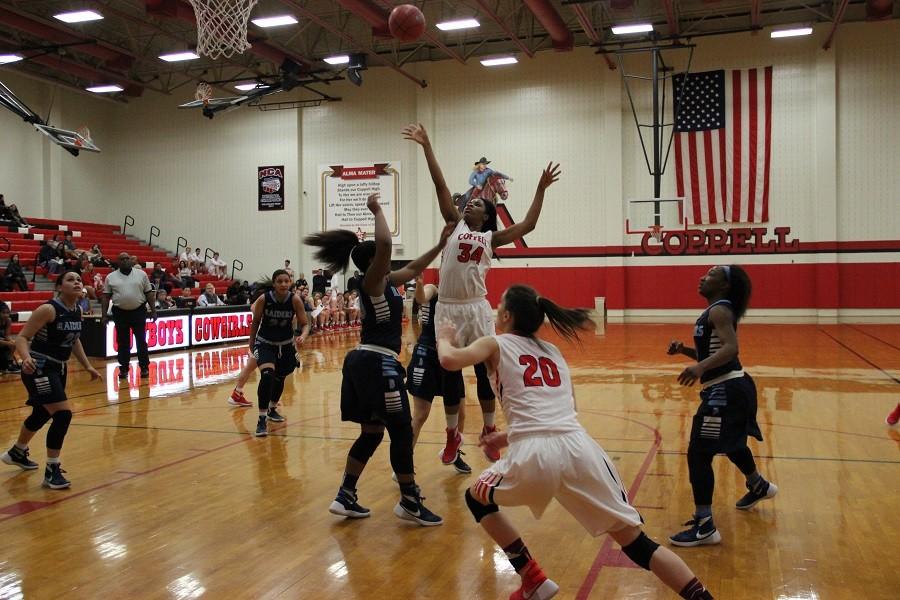 The Coppell Cowgirls basketball team (14-13, 2-7 District 7-6A) were looking to get back on track Tuesday night at home against L.D. Bell, after losing their last three games.
However, after a close first half, the Cowgirls could not pull through in the second, and fell to the L.D. Bell Lady Raiders, 39-26.
"When you're only putting [26] points on the scoreboard, that's the big issue now is our offensive side of the floor," Cowgirls coach Kristen Davis said. "We're holding teams to 40 points that's great defense but if we can't come down and score and reduce our turnovers we can't win games."
The first quarter started out very sloppy for both teams. However, both teams started to pick it up towards the end of the quarter, with each team hitting three point shots. The two teams continued to shoot well throughout the second quarter, and at halftime the score was 19-12 in favor of LD Bell (14-6, 5-3 District 7-6A).
The Cowgirls were led by junior center Chidera Nwaiwu, who was getting big rebounds and second chance points.

The third quarter started off slowly, as both teams only scored a combined five points commited many fouls. L.D. Bell started to run a full court press, causing the Cowgirls to commit several turnovers throughout the quarter. Senior guard Sydney Gainer hit a three-pointer late in the third to pull the Cowgirls within six points. The quarter ended with sophomore guard Mary Luckett hitting a fast break layup that gave the cowgirls momentum going into the fourth quarter.

"Mary Luckett did a fantastic job tonight, she hasn't seen very many minutes the last couple of games and she came out had a ton of minutes scored some great points and did some really nice things for us," Davis said.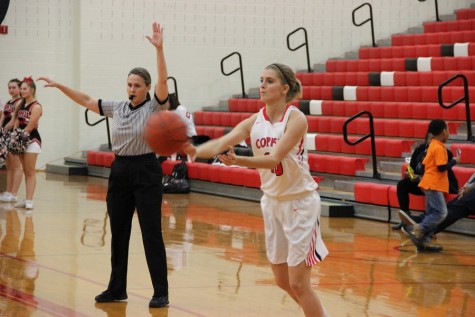 Even though they held the momentum heading into the final quarter, the Cowgirls began to struggle defensively, ultimately leading to frequent fouls and opportunities from the free throw line for L.D. Bell. The Cowgirls couldn't close the gap, and eventually lost to the Lady Raiders by a final score of 39-26. Coppell was lead by Luckett and Nwaiwu, who scored eight points each. The Lady Raiders were led by junior forward Lexi Gordon who scored a game high 27 points. Up next for the Cowgirls is a game on the road against rival Southlake Carroll on Friday.
"Hopefully we can be a little bit better offensively to be honest," said Coach Davis, on what she expects from her team on Friday night. "I think our defense is exactly where it needs to be we just need to get things settled on the offensive end."