Posey sisters dance in their own ways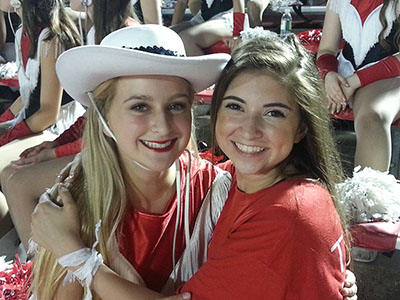 Moving to the beat is what Coppell High School senior Helena Posey and freshman Charlotte Posey do for fun.
They may be sisters, but they both dance in two different ways.
Helena is a Lariette and Charlotte dances with the Misfit Dance Crew and the Millennium Dance Complex. Both started out dancing at a young age.
"Dancing was natural for Charlotte and Helena. They would dance in the living room," mother P.J. Posey said.
Helena got into dancing at a Lariette boot camp. Charlotte, on the other hand, saw the company dancers at her dance studio and got interested about dancing with a company that way.
"I considered getting into a dance company," Helena said. "But then I considered it too late."
Traveling the United States is part of the job of a company dancer. Charlotte has been to Los Angeles, Las Vegas and New Orleans. Through her dance company, she has even worked with Lady Gaga's choreographer, Richie Jackson.
Charlotte got the chance to tour with dancer Sunny Malouf. Soon, she will be going on the Let's Dance: The Tour 2016 with many other dancers.
"I'm happy that Charlotte is out there doing what she loves," Mrs. Posey said.
But when Charlotte is gone, quiet settles around the Posey family.
"I take advantage of the quiet," Helena said. "I work on college essays and get stuff done."
Father Ed Posey works a lot but said, "We have more family time when Charlotte's not here. When she's home, she has classes to go to, and we spend a lot of time driving."
Both girls work hard on their dancing, putting in effort and grit to make it through.
"You set goals, then push yourself to get to those goals," Charlotte said. "Then, you achieve those goals and move onto the next one."
With all that hard work comes rewards. With her company, Charlotte has gained a dance family that sticks with her on the road.
"Dancing gets you disciplined, and it trains the mind," Charlotte said.
The Lariettes are a different type of dancing, but there are still benefits. Helena believes the best thing about being part of the Lariettes comes from seeing the student section when she first comes out.
"Everyone's cheering," Helena said. "It's really exciting."
Drill team and dance company have some similarities, but ultimately they are very different.
"It's cool to watch [Charlotte] dance," Helena said. "[What she does] is unique. And since I'm on drill team, I see things from the drill team perspective."
Dancing has changed how Charlotte does her schoolwork. Being on the road frequently conflicts with a typical school schedule. She enrolled in homeschooling recently to counteract this change.
It was a family decision, with Mrs. Posey in charge of Charlotte's studies.
"It took some time to get used to it," Charlotte said. "It's flexible, though. On the road, I can take my school with me."
Charlotte spends her mornings doing her schoolwork. The afternoon is filled with dance classes or rehearsals. Mrs. Posey typically drives Charlotte around, even with late-night dancing.
Though they dance to two different beats, these sisters stick together.
"I take [Charlotte] to dance, get her food and go to her performances," Helena said.
The sister have always been close, even before Charlotte got involved in dance companies back in 2012. They go on shopping trips to pick out clothes for Charlotte to wear in new dance videos.
"They used to help each other out but not so much anymore [because Charlotte travels these days.] In fact, they used to be in the same ballet class two years ago," Mrs. Posey said.
For them, it is a true case of a sisterly bond that is enhanced by dance.
About the Contributor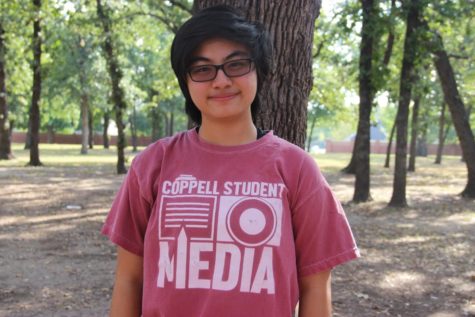 Wren Lee, Executive Design Editor
Wren is a senior. She moved here from the Land of Disney: Orlando, Florida. Yes, she went to Disney a lot. Yes, she has been to Universal. Wren adores...