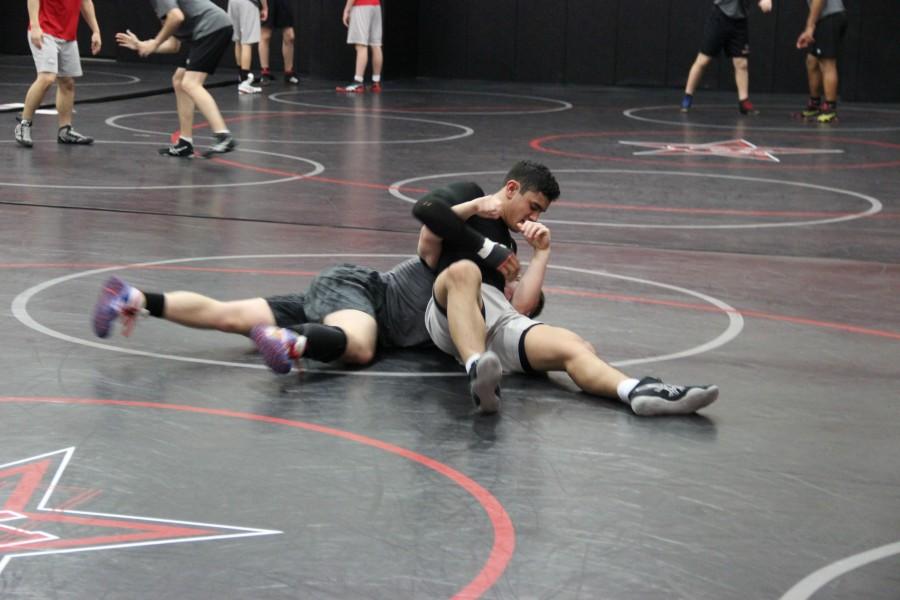 Within the realms of wrestling, the Moe family has some dominant genes.
2013 senior Roger Moe won the state championship, and younger sister and senior Koa Moe is looking to follow in her brother's footsteps with a spectacular start to the season. Also within the family line is sophomore KK Moe, who has been dominating the mats and shown promise at a young age with a 26-5 record.
Out of 27 wrestling matches in the season, winning 25 of them is extremely impressive, considering just one small slip up can lose you a match. Yet even though Koa this season is 25-2, she is not quite satisfied with how she has done.
"I've done alright," Koa said. "I haven't done as well as I have wanted to. I've had a couple of losses but I should be undefeated. But losses happen and I'm still looking to win state."
Coppell wrestling head coach Chip Lowery thinks that both wrestlers have been great so far this season.
"They're having a great year," Lowery said. "Koa was a state place winner a year ago, so we're expecting good things out of her this season. She's won all the tournaments that she's been in this year except for one. Yet as good as she's been, she still has to win the district title. KK didn't finish last year because of an injury, but he's having a great year this year. He won the Centex tournament in Austin, and so for a sophomore he's been great."
As for being on the same team as a sibling, KK appreciates the practice partner.
"It's pretty fun," KK Moe said. "I get to see her practice and wrestle with her, and it's cool seeing her journey to state."
Yet for Koa, she has always had a brother on the same team as her in high school. Her freshman and sophomore years, Roger was on the team and after her sophomore year, KK became a freshman and joined the team. Through the help of both of her brothers, Koa realizes the impacts that they have had on her.
"I really like being on the same team as my brothers," Koa said. "It's been nice since we can practice together sometimes. They both motivate me and make me work harder."
Even though KK said he has gotten help and training from his sister, he also relies on other senior wrestlers that have helped him as well.
"[Kutter] Joplin has been helping me out and so has [Austin] Hansen," KK Moe said. "But I've just been working hard and the coaches have been pushing us hard."
Although wrestling is considered a winter sport, the Moe siblings, according to Lowery, train all year long.
"They take advantage of all the training that they can," Lowery said. "They wrestle in the spring and in the summer, they go to camps and they go beyond what is just offered during the school year. By taking advantage of that, they're getting all that extra time which is why they are being successful."
With all the help from each other, teammates, and coaches, both Koa and KK have set up an impressive resume, one that has them hoping high for the end of the season.
"Originally, I wanted to be undefeated, but unfortunately that didn't work out," Koa said. "Yet one of the girls who beat me I have beat twice since, so that's always good. But still, the goal is to win state.