HOSA students organize event to raise Alzheimer's awareness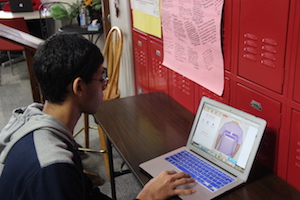 On Feb. 8, Health Occupations Students of America (HOSA) members Jamie Jun, Sara Koh, Priya Mekala and Sai Javangula will be holding a friendly event at Coppell High School in order to raise awareness for Alzheimer's.
As first year members, these students hope to host a large event in which teachers, students and families around Coppell may attend to not only hang out and eat, but also to learn about and support Alzheimer's awareness.
"At first I joined HOSA so I could list it on my college application," said Jun, a sophomore. "But after choosing Alzheimer's as our topic and researching more into it, I grew a bigger passion for it and now I truly care about raising awareness for this disease."
Jun, Koh, Mekala and Javangula have also designed unique T-shirts that they hope will aid in raising Alzheimer's awareness. Reaching out to students, teachers and administration, these students look forward to seeing all the participants wear their shirts to show their support for Alzheimer's on Feb. 9.
"Many high school students don't know about the impacts of Alzheimer's so we hope that the shirts can help raise awareness about it," said Mekala, a sophomore. "We want to raise $1,000 to donate to Alzheimer's research so we hope that more students will buy it and support us."
T-shirts are still available to order. To learn more about Alzheimer's or to order a shirt, contact one of these HOSA students or order your shirt here.
About the Contributors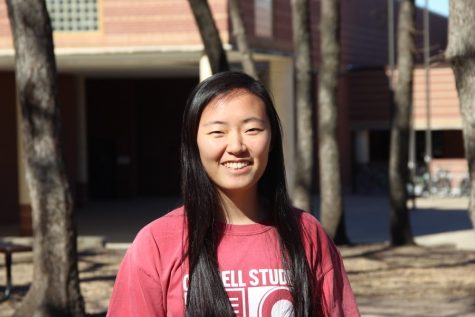 Jessica Jun, Staff Writer
Jessica (Jesse) Jun is a senior and second year staff writer for The Sidekick newspaper. She hopes to pursue her passion in writing by sharing students'...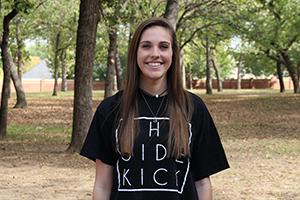 Dani Ianni, Photographer
Dani Ianni is a first year staff member on The Sidekick. She is a photographer and enjoys hanging out with her friends, shopping, and going to the beach.