Late plays, defensive grit prove too much for Haltom in win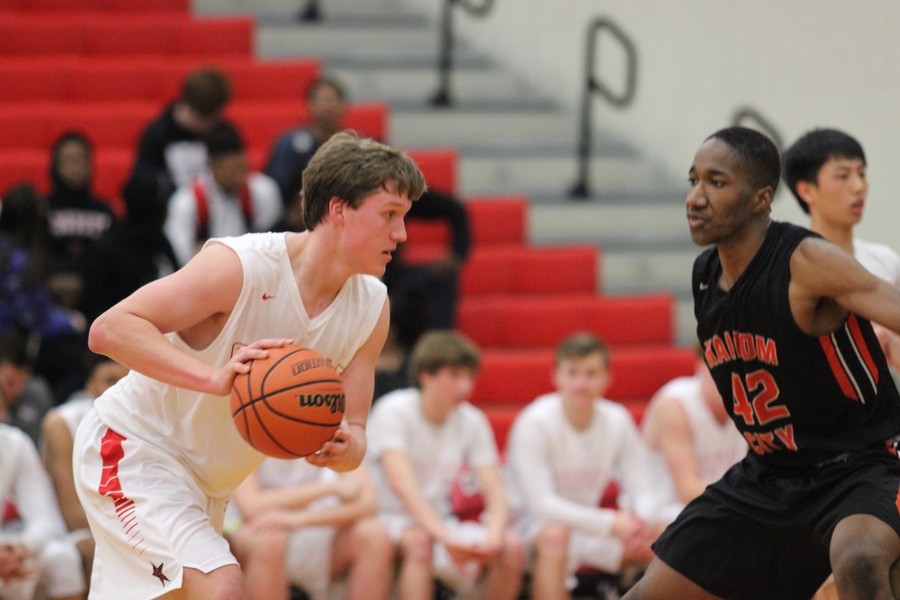 The story for the Cowboys basketball team this entire season has been its ability to win close games. Down the stretch, Coppell (20-3, 6-0 District 7-6A) has been able to make clutch plays throughout this year.
The narrative was no different in this one, as several key plays down the game lifted the Cowboys to a 50-45 win over Haltom (4-18, 1-5).
With the game on the line, both underclassmen and upperclassmen from Coppell knocked down shots and made key defensive stops, giving the Cowboys their sixth victory this season in a game decided by five points or less.
Early on, the Cowboys were able to pile up a large lead, scoring 18 points in the second quarter to go up 27-16 at halftime. Senior guard Drew Smith racked up four points and four blocks in the half.
"We had some pretty good rhythm offensively in the first half, but we didn't in the second half," Coppell coach Kit Pehl said. "We were able to run most of our stuff and get good looks. We had an opportunity to finish a couple that we didn't, and we kind of left the door open for them, but overall the first half I was pretty pleased."
However, the Buffaloes started knocking down their outside shots for the first time in the third quarter, scoring 20 points in the quarter to cut the lead down to five, then going on an 9-0 run to start the fourth, taking a 45-41 lead over Coppell for their first lead of the game.
"They got hot," Pehl said. "We adjusted our defenses, and we gave up more points in [the third] quarter than we've given up this year in any quarter. We made multiple adjustments, and they did some decent things out of it."
This is when the Cowboys took over the game.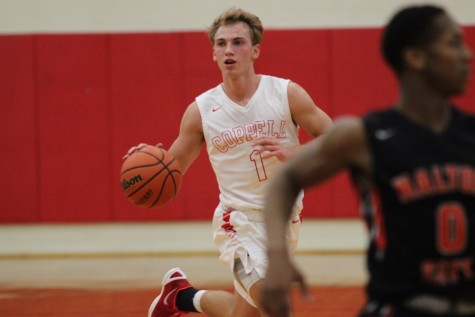 Senior guard Peyton Chun got a steal, then later in the possession nailed a 3-pointer to pull within one. After a missed shot from Haltom, freshman guard Tariq Aman was fouled, making one of his free throws to tie it up at 45. On their next offensive possession, Aman had a beautiful assist to a wide open Christian Plummer, who knocked down a clutch corner three, giving Coppell the 48-45 lead with 1:27 left to play.
"I knew I needed to make my free throws or I would come out of the game," said Aman, laughingly.
On the subsequent possession for Haltom, they needed a bucket to keep the game alive. Junior guard Sam Marshall came up with a key steal on a pass down low, and after Chun and Aman each sunk one more shot from the charity stripe, the Cowboys walked off the court with yet another close victory.
"It's kind of a snowball effect," Pehl said. "When you're capable of [winning close games], when that snowball gets rolling down the hill, you're more capable the next time. We've got confidence in our ability to finish.
"[Haltom] deserves a lot of credit. They battled really hard, and they made a really good game of this. But, they've struggled to finish really close games, and we haven't to this point. Our kids deserve a lot of credit for that."
About the Contributors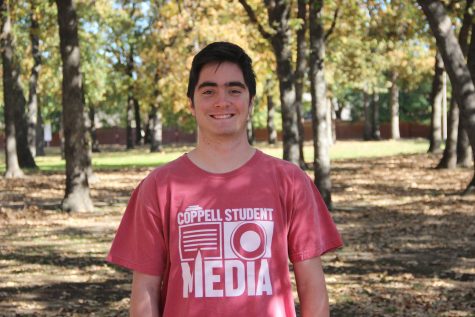 Marcus Krum, Executive Sports Editor
Marcus Krum is a senior at Coppell High School. In his third year on staff, he is the sports executive editor. In his years on staff, he focuses mainly...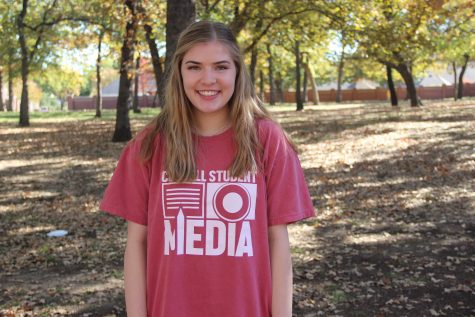 Amanda Hair, Sports Photography Editor
Amanda Hair is a senior at Coppell High School, this being her final year on The Sidekick and her first year as the Sports Photography Editor. She is also...