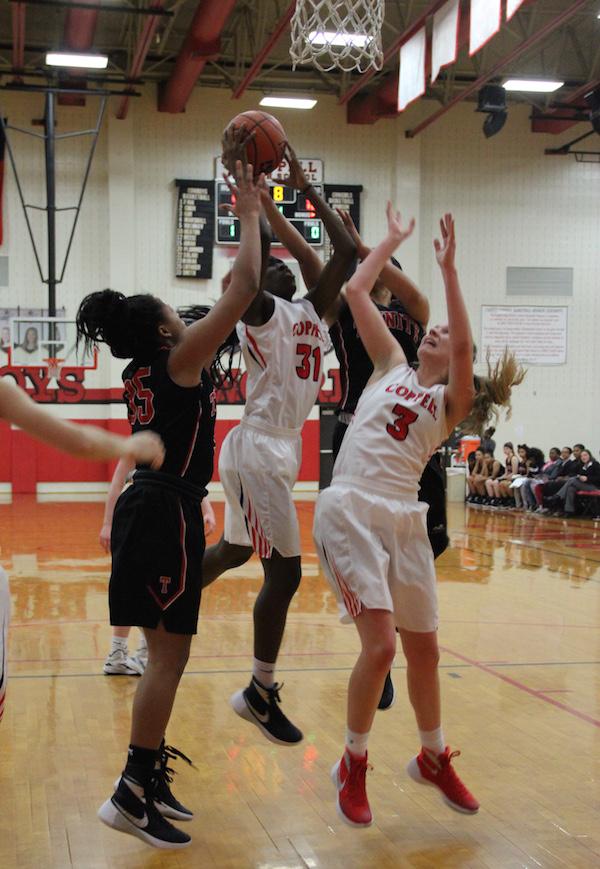 The Coppell Cowgirls basketball team has had a rollercoaster of a season. The Cowgirls (14-11) started out very strong, but have fallen off as of late losing their last two games, last Friday vs Trinity and Tuesday at Colleyville Heritage.
The Cowgirls will look to get back on track during their two game homestand. The homestand will start tonight against Haltom and conclude on Tuesday against L.D. Bell. Haltom comes in with a record of 4-12, while L.D. Bell will enter the matchup with a record of 13-5
Tipoff will start at 6:30 of both games.