Anamia's earns title of "Best Mexican restaurant in Coppell" for its authentic flavor, atmosphere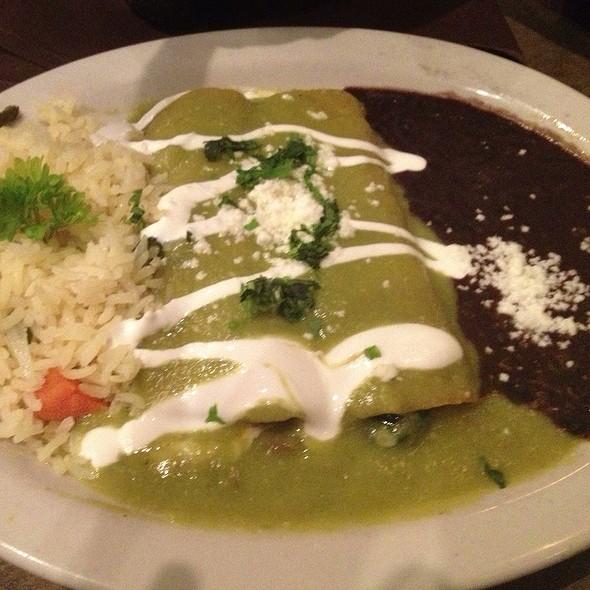 Hang on for a minute...we're trying to find some more stories you might like.
By Tanya Raghu
Staff Writer
@tanya_raghu
As you enter Anamia's, the classy and elegant interior never fails to impress guests. Beautiful paintings that capture Mexican heritage complement the cultural environment set by the traditional food and friendly staff.
Because of the popularity of the restaurant, a 10 to 30 minute wait is not uncommon, but keep in mind, the food is well worth the wait.
To start off the meal, the table side guacamole is a hit every time and is one of the most popular dishes. A staff member gives you the opportunity to alter the spice level and customize the dish while being entertained.
The Tex-Mex nature of Anamia's food guarantees that there is always something to delight native Texans. Menu items range from dishes of "del mar" (of the sea), chicken, enchiladas, Tex-Mex, grill and speciality items.
If your New Year's resolution requires you to cut down on calories, do not fear as Anamia's has flavorful salad options which are light, but satisfying.
Despite the luxurious interior, prices of the dishes are kept reasonable, making it a natural choice for Coppell families.
Do not forget to top off your Anamia's experience with a traditional Mexican dessert such as flan, tres leches cake or coconut palpa.
The classy yet reasonable nature of Anamia's makes it The Sidekick's choice for the best Mexican restaurant in Coppell. Be sure to visit soon.