"Hot Cocoa Cookies" that will warm up the holiday season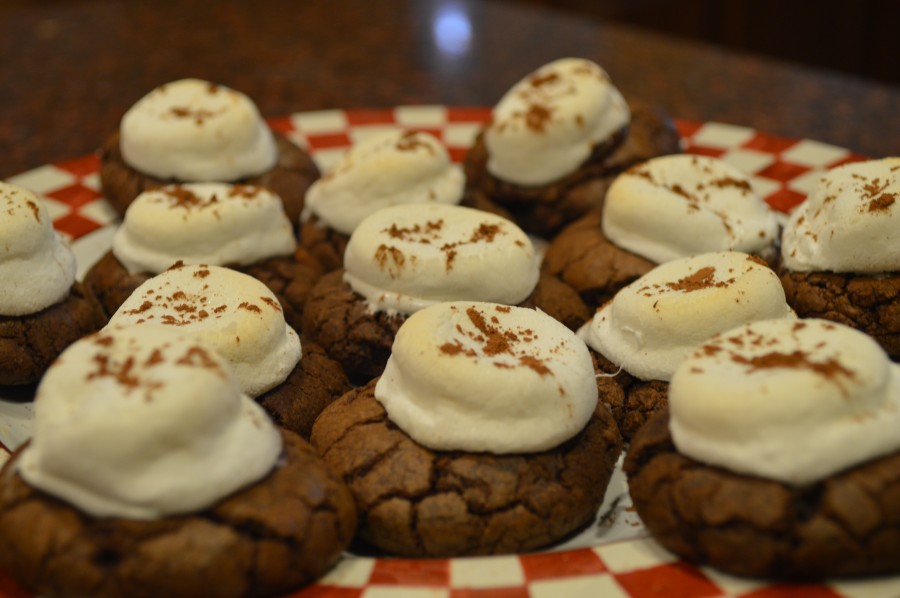 The holiday season is filled with ample amounts of desserts – with that being so, it is the perfect time to treat yourself to something deliciously sweet. This recipe for Hot Cocoa Cookies with a Marshmallow Topping is the perfect way to get into the holiday spirit.
Hot Cocoa Cookies with Marshmallow Topping
Total Prep. Time: About 40 min.
Yields: 36 cookies
Ingredients:
•1/2 cup of butter
•12 ounce bag of semisweet chocolate chips
•1 1/4 cups of light brown sugar
•3 large eggs
•2 teaspoons of vanilla extract
•1/4 cup of unsweetened cocoa powder
•1 1/2 cups of all-purpose flour
•1 1/2 teaspoons of baking powder
•1/4 teaspoon of salt
•8 ounces of semisweet baking chocolate, cut into 1 inch pieces
•16 large marshmallows cut in half
Directions:
1.Melt the butter and semisweet chocolate chips in a saucepan on medium heat, stirring to ensure they are melted completely. Cool the mixture for approximately five minutes.
2.Mix the eggs, brown sugar and vanilla extract in a separate bowl. Blend the mixture with an electric hand-mixer on medium speed until everything has been combined thoroughly.
3.Combine the cooled chocolate with the dry mixture, beating it with the hand-mixer until it's completely mixed.
4.Add the flour, cocoa powder, salt and baking powder into the mixture. Blend on low speed until all the ingredients are mixed. Using Saran Wrap, cover the top of the bowl and place it in the refrigerator for two hours.
5.Preheat your oven to 325 °F.
6.On two cookies sheets, lined with parchment paper, place a tablespoon of cookie dough onto the sheets about two inches apart.
7.Place the cookie sheets into the oven once it has been preheated. After 12 minutes of baking, take the cookies out of the oven. Using the baking chocolate cut into small squares, place them on the center of the cookie and top them with a marshmallow.
8.Bake the cookies again for about four minutes. Take the cookies out of oven and let them cool.
9.Enjoy!
For a more detailed explanation and directions, click here.
About the Writer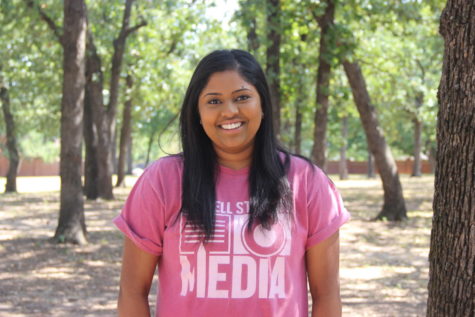 Sruthi Boppuri, Communications Manager
Sruthi Boppuri is a senior and the Communications Manager for The Sidekick. She is interested in art, movies & television, and visiting new places....