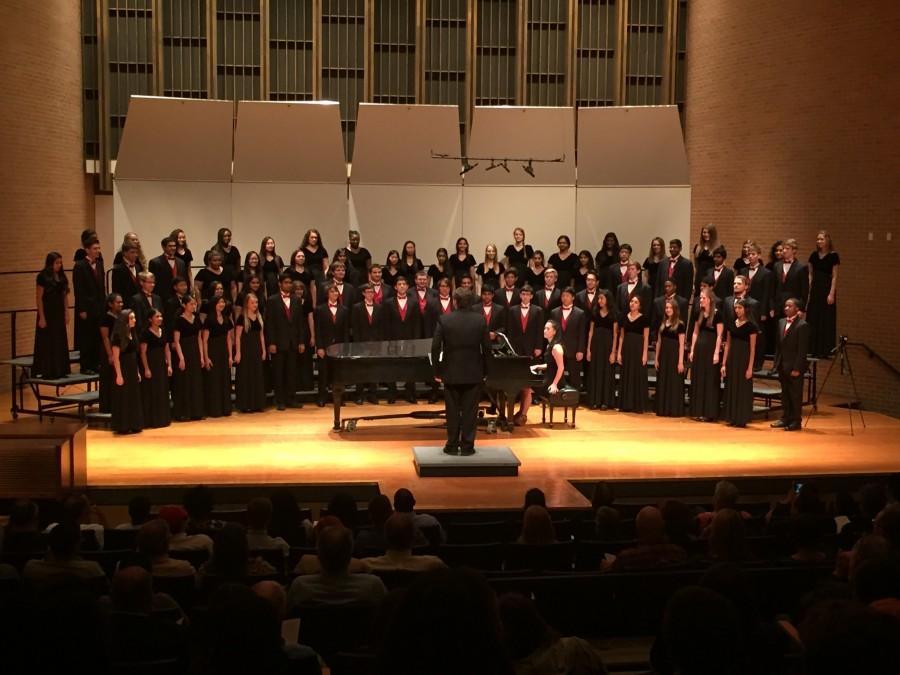 Every year the A Cappella choir at Coppell High School manages to mesmerize crowds of all ages with their talent. This year they are getting ready to do the same.
The choir is preparing for its first performance of the school year. On Tuesday night, they will be performing at the University of Texas at Arlington, alongside the university's own A Cappella choir.
Prior to the performance, members were looking forward to the year's inaugural performance
"I am really excited to sing at the same performance as the college choir and to put ourselves out there for the first time," CHS senior Sanjani Raja said. "I think it will be interesting."
Over the past years, the CHS A Cappella has performed in a variety of venues, winning several awards, such as the UIL Sweepstakes and Best in Class. The group was also named the 2015 Grand Champion of the Festival di Voce at Dallas Baptist University.
"This is our first performance as a group in front of a bunch of people and I'm thinking how this goes will either demoralize or moralize us for the rest of the year," CHS senior Adreesh Roy said. "If we do bad, we can only do way better, and if we do good, we can only strive to be the best we can be."