Cowboys tighten race atop district standings, shutout Heritage 3-0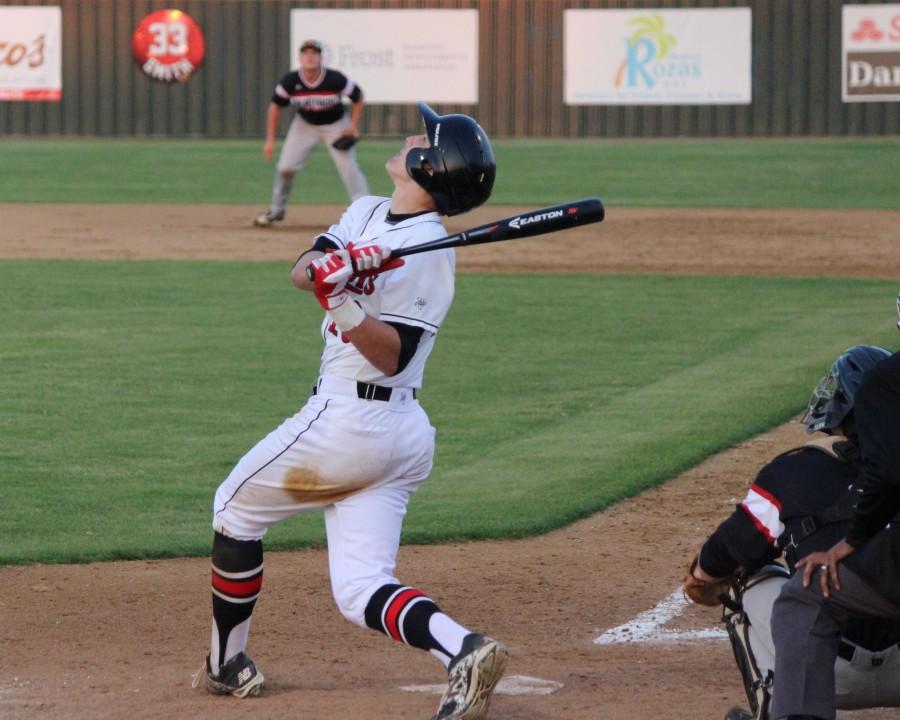 By Alex Nicoll
Editor-in-Chief
@NicollMac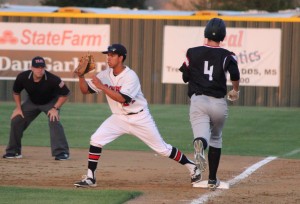 In the bottom of the sixth inning, Coppell baseball coach Kendall Clark signaled over to three seniors Cameron Dougherty, Trevor Currington and Mitchell Solomon to get warmed up. Three players who rarely see the field were getting a chance to live out their dream; they were about to bat on Senior Night.
"We were able to get all of [the seniors] in there and that made me feel good and I know that they have worked hard to have a chance to show what they can do," Clark said. "They all played well, when they go their chance they all did pretty good."
Coppell's 3-0 win over Colleyville Heritage Tuesday at Coppell Middle School West was made that much sweeter for Currington who got a base knock on one of the last night's he would ever suit up in a Cowboy jersey at home.
"It feels really good to come in our home field and get a [win]," Currington said. "With it being Senior Night and with all our parents, it feels pretty good."
That win was fueled by usual first baseman Hayden Kettler. Usual in the sense that last night he batted fourth in the order but also was on the mound for Coppell.
"He is an experienced pitcher, we just have so many pitchers that he doesn't really get a chance to pitch for us," Clark said. "He's been in a lot of big games in the summer, so we knew he would do good."
He dominated both.
Kettler finished the game going 6.2 innings with six strikeouts and only two hits. He was taken out for the last out of the game for senior pitcher Caden Benedict, who surrendered a hit and a walk before being replaced by junior pitcher Ray Gaither who got the save on a strikeout.
Besides pitching, Kettler helped himself out by crushing a two-run home run that cleared the left field fence in the bottom of the first inning.
"It's different, you know, you have to focus on two things," Kettler said. "With hitting, it's like a completely different ball game. You have to focus on their pitcher, you're focused in the field. After you pitch you're usually able to come in [the dugout] and sit down but I have to stand up and watch their pitcher. It's a lot more difficult but I am glad that coach put me in the position to do it."
Other notable performances include: sophomore Trey Becerra 2 for 3 with a double and two runs, sophomore Austin Gross with a RBI single and Gaither with a save and one strikeout.
Coppell's win over Heritage moves it to 7-2 in District 7-6A standings and sole possession of second place after Euless Trinity came back to beat Richland, 4-3, Tuesday night. Trinity is atop the standings with a record of 9-2.