Cowgirls need one goal to defeat Plano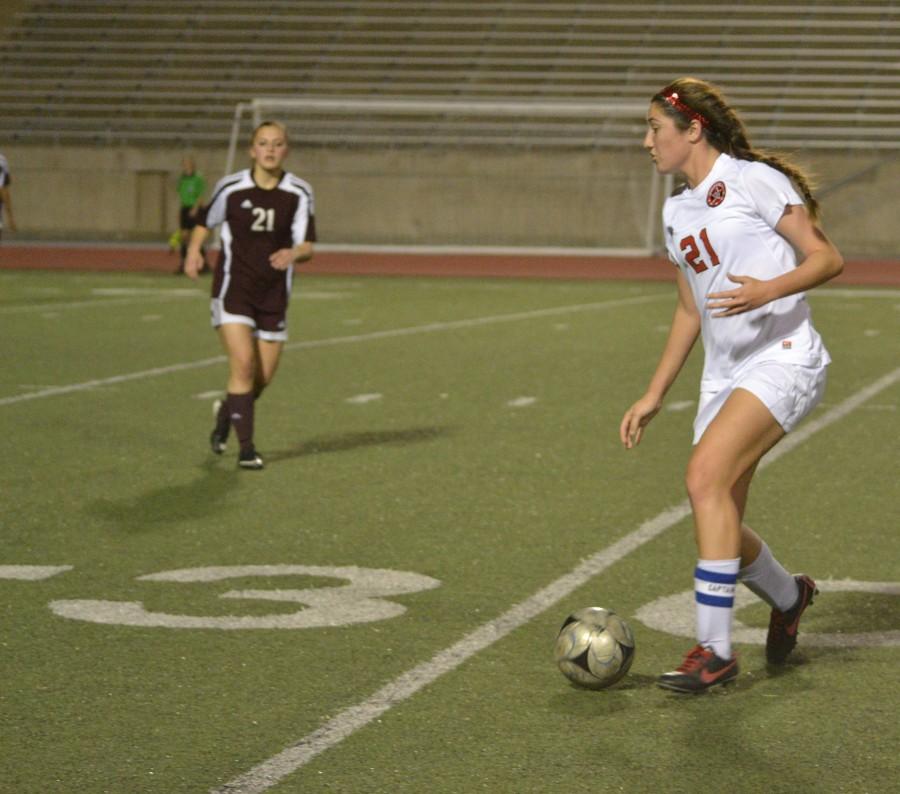 By Mark Slette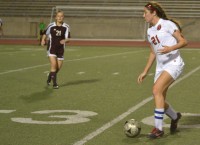 Staff Writer
After fully controlling the game in the first half, the Coppell Cowgirls barely snuck past the Plano Lady Wildcats, winning 1-0.
The Cowgirls, lead by junior forward Sarah King and junior midfielder Grace Vowell, came out with authority in the first half. With great passes down field, solid communication, and great teamwork, the team was set for a big offensive night.
In the first six minutes of the game, Vowell drove the ball up right the side of the field and connected with King. King then trapped the ball and shot it into the corner of the net to place the Cowgirls on the board.
"I just had to focus on getting the ball into the goal," King said. "You also have to get the first goal in quick."
It was the defense's turn to respond to this goal and to make sure Plano didn't come back. The defense, headed by sophomore Kristen Racz, held the Wildcats to only one shot on goal the entire first half.
Throughout the night, head coach Chris Stricker, was constantly reminding his players, "to put pressure [on the Wildcats] for the second goal."
That second goal never came. Instead, this put more pressure on the defense.
In the second half, it was a completely different Cowgirl team out on the field.
The offense wasn't able to generate any solid drives up field. When they did drive downfield, the girls weren't able find good shots on goal against shutdown Plano defense.
This enabled the Wildcats to stay in the game until the end.
As for the defense in the second half, it bent but it didn't break. The defensive unit held their ground and stopped the roaring Wildcats from rallying late. The defense almost collapsed and gave the game away, but the team as a whole preserved the win.
"We've been playing like that all year," Stricker said. "If we score that second goal, the whole game changes. The team as a whole has to learn how to put the game away. Tonight, we just didn't do that."