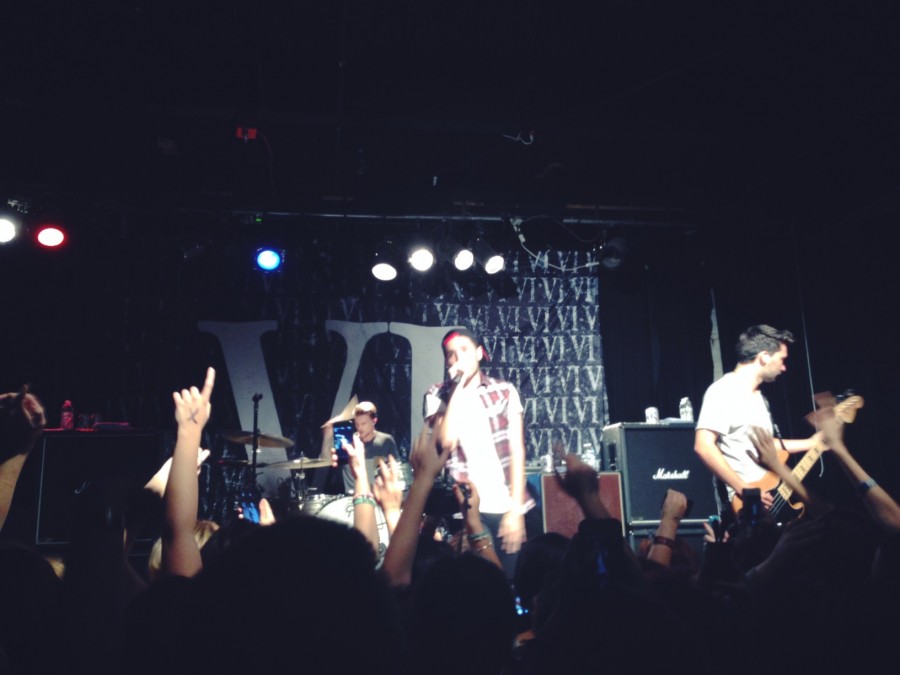 By Gabby Sahm
Staff Writer
On Sept. 27, students were eager for the Coppell vs. Allen football game. That is all anybody was talking about, but a few other people had something totally different playing in their mind.
You Me At Six kicked off its tour in Dallas, bringing along the groups Conditions, Cute Is What We Aim For and Dinosaur Pile Up as opening acts.
With the lights all dimmed down, everyone waited in anticipation for You Me At Six to take the stage. With everyone quiet, they stepped out, and took their spots.
It started off playing "Reckless", and the crowd roared with excitement. There were phones and hands everywhere trying to get the perfect shot or grab one of the band members right off the stage.
After You Me At Six finished, it sang songs from their 2010 album, "Hold Me Down". The songs included "The Consequence", "Underdog", "Stay With Me" and "Firework". Then it continued with more songs, like "Loverboy", "Bite My Tongue", "Little Death", "Crash" and my personal favorite "The Dilemma" all from their 2011 album, Sinners Never Sleep. With every song that played, the crowd danced and sang along.
Before any of the madness that comes with going to a You Me At Six concert,  Conditions taking the stage. It played a variety of songs from its Full Of War album, as well as their huge hit songs "Better Life" and "The End Of Progression" from its Florence Youth album.
Up next was Cute Is What We Aim For. With the crowd already going wild from Conditions, they had the big job of keeping the crowd going and they succeed. It started out with its hit "Practice Makes Perfect" then kept the ball rolling with "Doctor". It continued to play various songs from their two albums, "Rotation" and "The Same Old Blood Rush With A New Touch".
I did not know who either of these two bands before I went, but am glad I do now. Conditions can be a little too hardcore for my taste at times, but break down their lyrics and understand the meaning, they really won me over. Cute Is What We Aim For is totally my kind of band. They have the perfect mix of rock and pop that has me humming their songs throughout the day.
Next should have been Dinosaur Pile Up, but they had some difficulties making it and did not end up performing.  I, along with everyone else in attendance was disappointed, but soon moved on because it was time for the main attraction.
As the concert slowly came to a close, the crowd started to thin out. People left to wait outside by the bands' tour busses, in hopes of getting at least once glance from any of the band members.
If you missed the kickoff concert, you have plenty of other times to go see and enjoy the punk rock music that is You Me At Six. They have shows from Oct. 3-10th in Los Angeles, San Francisco, Seattle, and Salt Lake City.