New photography studio opens in Old Town Coppell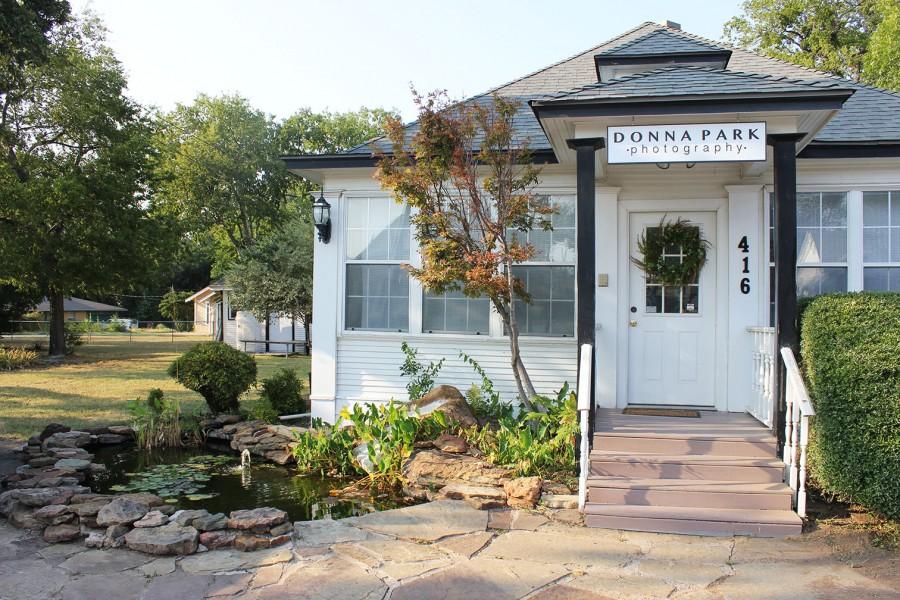 By Elizabeth Sims
Enterprise Editor
 When Flower Mound resident Donna Park first picked up a camera to do production shots for the plays and musicals at the Texas Creative Arts Academy, she would never have guessed it would lead to a full-blown career.
In addition to production shots, Park photographed family and senior portraits for family friends. After honing her skills for several years,  Park decided to settle down and establish a headquarters and studio for her budding photography business.
 "I was working out of my house doing this for a little while, and it gets to the point where you are totally dependant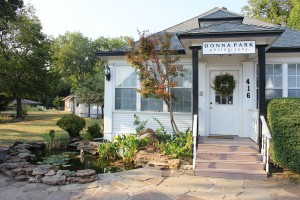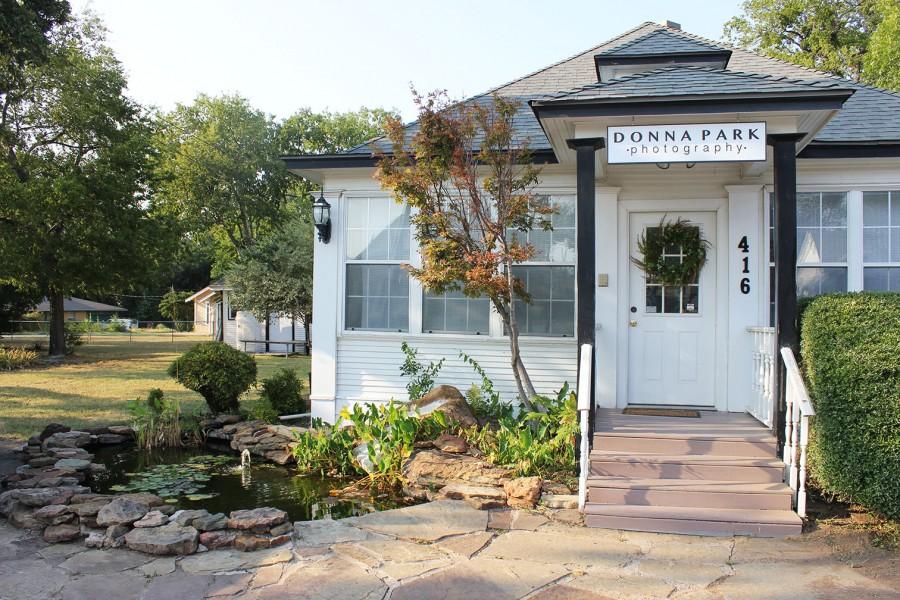 on the weather. You are not as in control with all the elements," Park said. "A studio is a nice thing to have as a secondary spot to take photographs."
Not only did the studio serve as a spot to take pictures, it gave Park a creative outlet as she became less involved with the Texas Creative Arts Academy in Coppell, which she founded in 2008.
"It was an evolution of sorts through the [Texas Creative Arts Academy] since that is where it all started," Park said.  "The less I was involved with the [Texas Creative Arts Academy] the more I wanted to stay stimulated creatively. That's one thing that I have found is essential for me. I have to have a creative outlet."
While Park has worked on her skills through practice, over 30 years of experience as a writer, director and producer in the television industry has aided in developing her eye for photography. She has even gained knowledge of business through the guidance of mentors who are already established in their own careers.
 "A lot of it has been self-taught, but because of my 30 plus years in the television industry, shot composition, directing and making people feel comfortable in front of the camera is not foreign but very second nature to me," Park said. "There are lots of online communities that help young photographers grow their businesses. I have discovered a couple of mentors in the industry that I am following and working with, and that has been huge in helping me gain confidence in dealing with the business side of the industry."
 Before the studio even opened, Park called on several local girls to model for her and kick-start her clientele.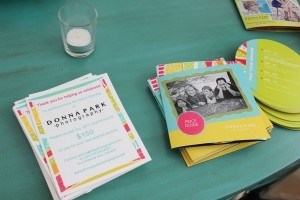 Senior Rachel Gruebbel was among the group and more than willing to help out a family friend.
 "I thought it would be fun, and I was honored that someone would want me to model for them," Gruebbel said. "I know [Park] is a great photographer because her and my mom used to be really good friends, and she'd always be taking pictures."
 Gruebbel was present for the Donna Park Photography studio opening on Sept. 14 in Old Town Coppell.
 "I loved the little studio. The house is so cute and it's just a great little area," Gruebbel said. "It's been a long time coming and I know senior pictures are really big here so it was a good idea to put it in Coppell so she can make lots of money."
Since getting the place in mid-June, Park has worked hard to transform the tiny white colonial home into fun, modern studio for her business. From the massive main room which houses her office and indoor studio complete with backdrops that pull down from the ceiling to the brightly lit sitting rooms for business dealings, Park has
created a professional atmosphere without losing her creative flare. In fact, the central color scheme of light blue, green, orange and pink with hints of black and white was based off of a green sofa she found when first beginning to decorate the studio.
"It was a slow, methodical thing. [The green sofa] was actually the inspiration piece for all of this. I saw it at a flea market in McKinney and thought it was just perfect," Park said.
 Park did not only use students as her models, but she also hired senior Francesca Graham to be her assistant for photo shoots.
 "I was hoping a job would just fall into place. It was honestly just perfect timing and it just kind of fell into my lap. I just got really lucky with the opportunity," Graham said. "Just the fact that it was a photography assistant and that I'd get to work in a studio was really exciting for me. Just using all the professional equipment, shooting on location and getting the real feel for what professional photographers actually do was what made me want to do it."
 Though the studio has only just opened, Park has already set a goal for herself in the business.
 "I am working at this very part time right now just trying to slowly and methodically build it up, but I am hoping within a year to two years I am working at this full time," Park said.
 For more information on her services, contact Park at [email protected] or drop by the studio at 416 W Bethel Rd.