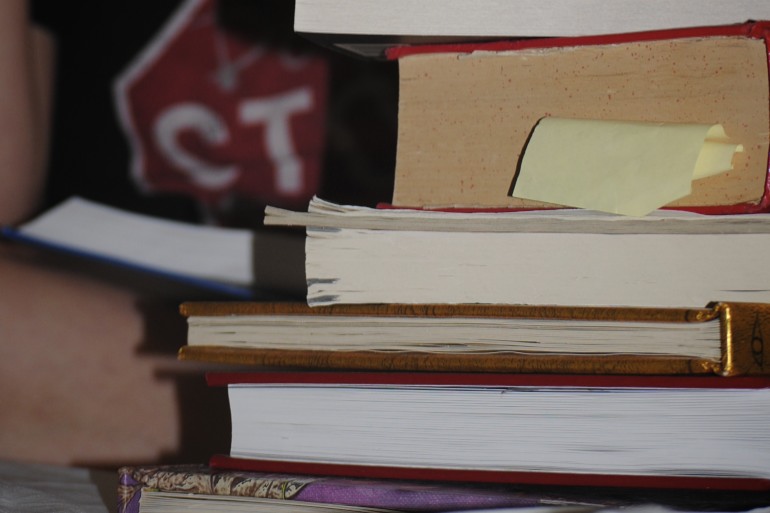 By Rachel Bush
Staff Photographer
High schools across the state of Texas are uncharacteristically tuned into a series of bills making its way through the state legislature.  This over-stressed and over-tested generation of young people may catch a break as HB5 (House Bill 5) appears destined to pass.
Shouts of joy will be heard in the hallways of Coppell when students learn that the number of STAAR tests required to be taken and passed will be reduced by two thirds.  Those students who believe they don't test well will be especially relieved to know that the impact of these tests on their grades will be substantially reduced.
When a price tag says one size fits all, buyers instinctively know the clothing will fit some people very well and others not at all, essentially because the primary goal was to create a design that would look good on the majority of people. Texas legislators, like consumers, are now demanding a more custom fit for all high school students instead of just creating an environment that meets the needs of most students.
Students at Coppell High School may soon be able to forgo Algebra II and English III and take specific courses which would prepare them for a career immediately following high school or maybe just experiment a little before being locked into a major in college.
Senior Shannon Titensor supports this potential change.
"I know there were a lot of classes I wanted to take, like Ready, Set, Teach! my junior year, but I couldn't because I didn't have enough room in my schedule." Titensor said.
The current 4 by 4 requirement of four years of English, math, science and social studies would become a thing of the past, freeing up class slots and allowing students to customize their schedules according to their own talents and interests.
"I wanted to take business and marketing classes earlier in high school to get business experience and see if I wanted to do that for a job," Titensor said, "but I was limited by the 4 by 4 and those classes kind of taking up room in my schedule."
Those in favor of the bill argue that students are more eager to learn when they feel the material is relative in their life.
Debate will likely continue because not everyone feels these changes would be for the best. CHS junior Jack Robertson sees both sides.
"The advantages of this bill would be students would be able to mold their education around what they want to do," Robertson said. "The disadvantages are that students might not be learning the basic fundamentals of education that are very important in our society."
Another proposed change would affect how school ratings are determined.  Currently, ratings are based only on academics, but the current bill would also consider financial reporting and community satisfaction such as fine arts programs, wellness education, parental involvement, and career development programs.
Lifestyles and characteristics of creative thinkers would be better represented, giving these students a more equal status to their peers who memorize information well.
Although the bill is making substantial progress through Texas legislation, there is still a fair amount of work to be done before Coppell could actually adopt this structure. Affecting high school students across the state, political science majors are not the only ones watching this decision.
New Scheduling from KCBY-TV on Vimeo.