Tennis Notebook: Regular season coming to close
By Tanner McCord
Sports Writer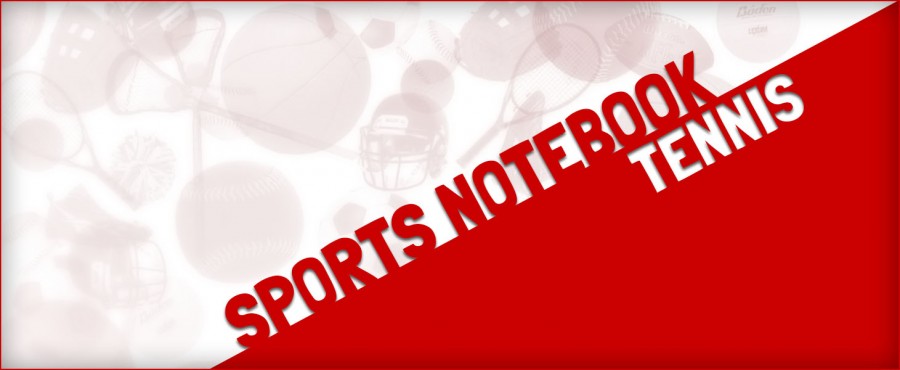 During the fall of 2012, the Coppell varsity tennis team was literally the best to ever come through Coppell High School. The team went undefeated in district play, breezed through district playoffs and battled their way to the regional finals, the farthest and team has gone in Coppell history, where they met their match in El Paso Coronado, the number four ranked team in Texas. To say the fall season was a success would be an understatement and now that the Cowboy's have seen deep playoff success, they have been working to repeat, and improve themselves with some time off, and now through the spring season.
The dominant forces of the tennis team have returned in full force with mixed doubles team Tyler Stayer and Abby White continuing their reign over each opponent they face, and as a whole partners just seem to be meshing. Last week the team traveled down to Houston to get in some heavy competition against highly ranked teams and in the consolation bracket, Lizzie Bell and her playing partner Mira Shah took second place in girls doubles.
Coach Jane Jackson has a lot of confidence in her team and equally as much pride. She believes that with the level of talent and commitment to winning that the team shares, not to mention the track record the gathered last season, is plenty enough to make it to the state tournament and give the high ranked teams a run for their money. In fact, earlier today Stayer and White not only defeated, but dominated the defending state champions, Highland Park, 6-2, 7-6 and 6-1.
Before the state playoffs come though, the Cowboys have to repeat their district performance coming up on April 8 and 9 as they take on their rival teams.
"We'll be facing some tough teams, but they're the only thing in our way." senior Lizzie Bell said.
The Cowboys will be entering the playoffs with a lot of confidence and experience under their belts which will make for a brutal combination against the teams they will be facing. Who knows, maybe they will be able to rewrite Coppell tennis history twice in a single school year.