TLC fundraiser casts the line on Fish For Life event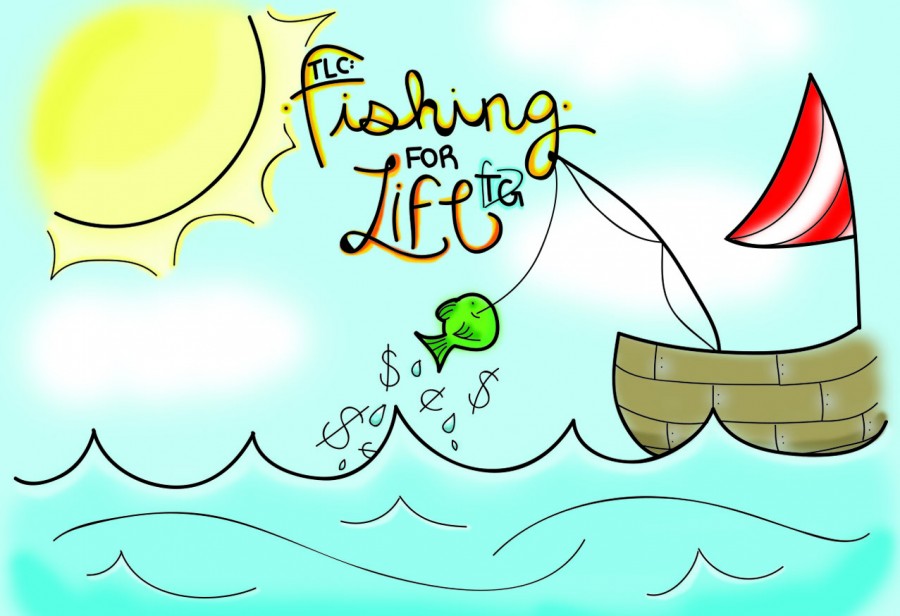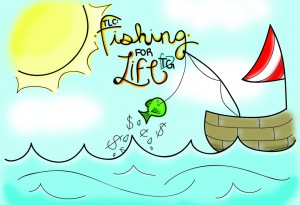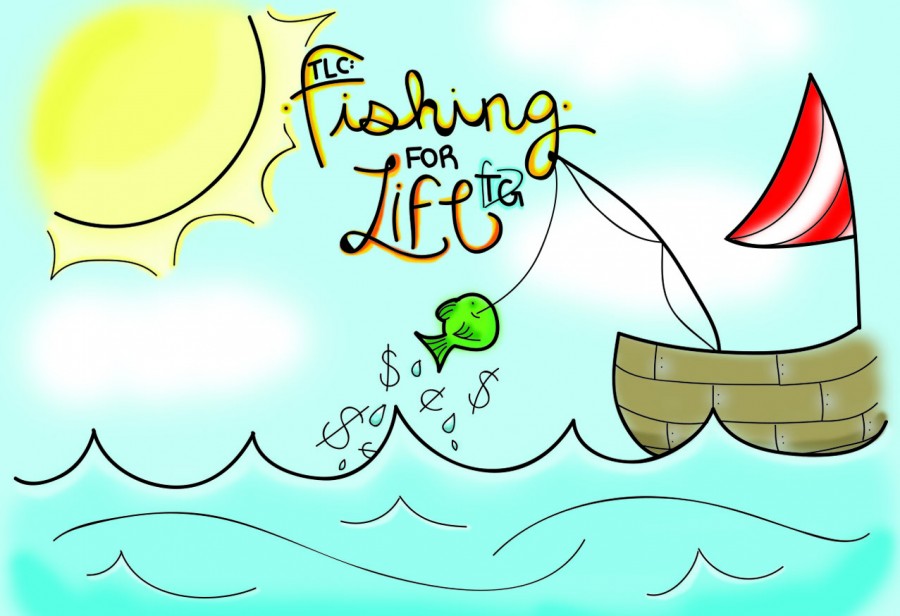 By Kristen Shepard
Staff Writer
A fishing rod, tackle box and bait are all Teen Leadership Coppell believes is essential for the perfect fundraiser. Through their Fishing for Life event, planned for April 6, Teen Leadership Coppell invites the community to come out and support Taylor's Gift Foundation for an afternoon of food, fishing and fundraising for a worthy cause.
As for the event itself, the Fishing for Life Fundraiser will consist of more than just fishing. From 11 a.m. to 2 p.m. attendees will be able to participate in contests, enjoy music and a eat lunch catered by Dickey's Barbecue.
Prizes will be awarded to the participant who catches the most fish and to the participant who catches the heaviest fish. For attendees not interesting in casting a line, a raffle will give the opportunity to win cash prizes and gift cards.
The cost of attending the event is $5, all of which will go towards benefiting Taylor's Gift Foundation, a local charity geared at promoting nationwide organ donation and transplant. In the wake of her death following a 2010 skiing accident, Coppell eighth grader Taylor Storch saved five lives, and Taylor's Gift works towards sharing Taylor's story and encouraging individuals to register online to donate their organs.
Junior Mikki Hoffman, a member of TLC, believes this year's junior class has a personal connection to Taylor's Gift that will hopefully make the fundraiser successful.
"Picking Taylor's Gift was easy for us because Taylor was in our grade, and her story is so inspiring and personal to our grade," Hoffman said. "We want the event to be a family event so that we can create a fun atmosphere for friends and families to have a good time and support a great cause."
Fishing for Life will be held at Andy Brown Park, at the ponds behind the pavilion near the basketball courts (the east side of the park). For $5, you get admission to the event, but food will be available for an additional cost.
TLC consists of 32 juniors from Coppell High School and New Tech High @ Coppell who work to better the Coppell community and take leadership roles in their activities. During their year of membership, students attend nine informational sessions that enrich them as leaders. Sessions range in subject matter from growing as a leader to business to career planning.
Facilitator and leader Beccy Ratliff has worked with TLC for five years, and believes the fundraiser will be a success because of the leadership and compassion the TLC members have. Each year, Ratliff is part of the group that sifts through the TLC applications to fill the following year's spots.
"Last year, [the committee] selected 32 members from close to 100 applications," Ratliff said. "We look for a unique mix of students. In the past, we have had Lariettes, basketball players, soccer players, debate members and wrestlers to name off a few. We look for kids who are motivated and leaders outside of what their parents and teachers push them to do."
Junior Bart Schultz, a TLC member and avid fisher, believes the Fishing for Life fundraiser has a lot of potential.
"The fundraiser is a good idea because a lot of kids in Coppell are fishing right now and being able to tie that into a fundraiser supporting Taylor's Gift is awesome," Schultz said.
Schultz not only supports the idea of a fishing fundraiser but sees the value in fishing as a hobby.
"Fishing enables me to get away from stress and other things," Schultz said. "I like the outdoors and fishing is a good hobby to have. I started fishing a lot about two years ago, but have been fishing practically my whole life."
The idea for a fishing fundraiser in certainly unique, as each annual TLC fundraiser has proven to be. In the past years, TLC has completed various service projects ranging from refurbishing a playground, to building accessible pathways for people with disabilities.
"The students come up with the ideas and do most of the planning," Ratliff said. "We work with the students for a full year, and after the program they leave more mature and grow or strengthen as leaders."
Ratliff, Hoffman and Schultz are just a few of the many members of TLC who look forward to Fishing for Life and are eager to support such a deserving charity. With only two weeks left before the event, students are putting the final touches on coordinating and planning the event—which is sure to be a success. To register online, visit this link.