Heritage Night moves beyond one-hit-wonder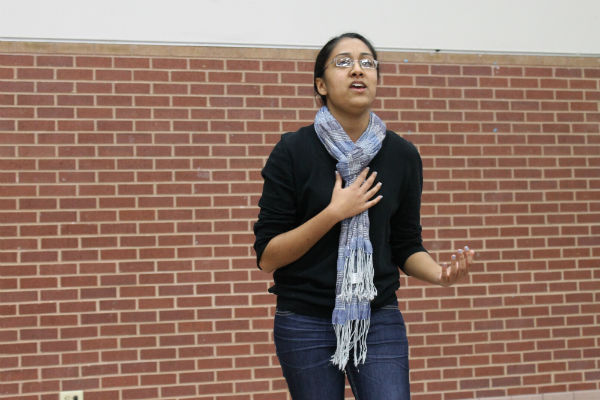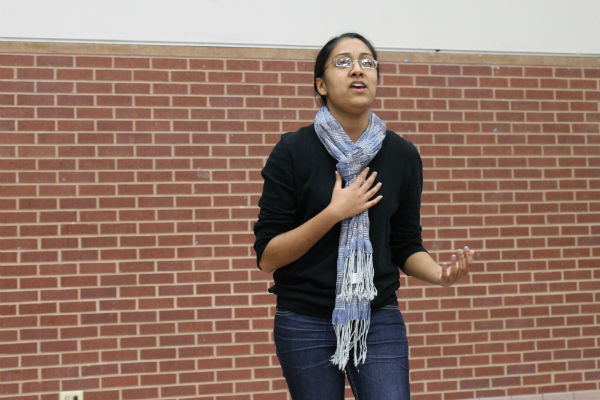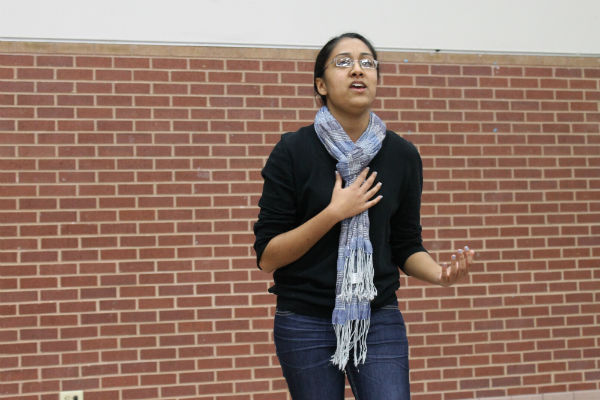 By Nikki Dabney
Staff Writer
The Junior World Affairs Council (JWAC) is predominately known for its main event of the year, Heritage Night. Countries from all over the world are represented: India, Pakistan, Afghanistan, England, Mexico, Nigeria, France, China, Hungary and North Korea.
Although Heritage Night is hosted by JWAC, any student can participate in the event. Many students choose to represent their native country, but others choose to explore and select a country they want to learn more about.
"The great thing about Heritage Night is that even if students are not involved in JWAC, they can still participate and show off something they've created, a performance they're proud of or pride they have in their heritage," JWAC sponsor and AP Psychology teacher Jared Stansel said.
This year's Heritage Night is Feb. 15 at 7 p.m. in the CHS Commons. The evening will begin with an informal atmosphere, as the audience is free to walk around and visit booths representing each country.
"To represent England, my group is bringing chips, tea and biscuits," JWAC member Khadijah Adenwala said. "We will also have a miniature bus to represent England's transportation system and as a symbol of the store it was purchased at Harrod's, a world renown department store and mark of London."
Each group creates a tri-board detailing the country's traditions, customs, clothing, cuisine and history. Also on display is a prop or trinket from the country and food samples for a little taste of the country's flavor.
"If it wasn't illegal in the U.S., I would want to bring one of my favorite Scottish delicacies – Haggis," Stansel said. "It's made of lamb heart, liver and lungs. It's like a pudding."
At the end of the night, the two best tri-boards are rewarded by the judges.
"Last year our sponsor chose his favorite board, and [CHS Principal Mike Jasso] chose one as well," JWAC president Spandana Mudhaliar said.
The second half of Heritage Night is a set program of performances. The acts include, singing national anthems, comedic performances, as well as Indo-American, Indian classic, Indian Bollywood and break dancing.
Half of the proceeds of this $25 event go toward Children International and the club's sponsor child, Shreya.
This year marks the seventh annual Heritage Night, and JWAC is working hard to make it even more successful than the record-breaking previous year; last year's audience was around 250 people. In order to involve more of the student body, the language clubs at CHS will also be present at the events to contribute to the cultural experience.
JWAC is also under new leadership this year. This is Mudhaliar's first year as president and Stansel's first year as sponsor after the club's previous sponsor, Patrick Melville moved to Germany.
"From what I've been told, JWAC historically has not been a very active club, and that is something I wanted to change as sponsor," Stansel said.
The club has already been on its first fieldtrip this year for International Career Day in Bedford. The group was able to hear from speakers, such as a former Dallas Morning News editor who was stationed in Bagdad leading up to the Gulf War and a former diplomat from the U.S. Embassy in Moscow leading up to the collapse of the Soviet Union.
"My number one priority is interaction with the students," Stansel said. "I want to help facilitate their passions for international careers and awareness. If these students want to go into business in the global economy of today, having to integrate with different cultures and having some knowledge can only benefit them."
Interestingly, Stansel is passionate about JWAC because of his desire to learn, rather than his experience.
"I've never left the Western Hemisphere," Stansel said. "I enjoy it because I get a lot out of it. I don't want to put myself in the mindset that I'm right, that I went to college and know everything. I love learning about people's different perspectives of the world based on their culture."
Heritage Night is an important night to JWAC members for many reasons. It is a fundraiser for an important cause, it promotes ethic diversity in the school and it makes students aware of JWAC and their mission.
"I feel like JWAC is an important club at CHS because in a town like Coppell, which has been described as a bubble, promotion of ethnic diversity is key to helping people become a little more open-minded," Mudhaliar said.