Alma Mater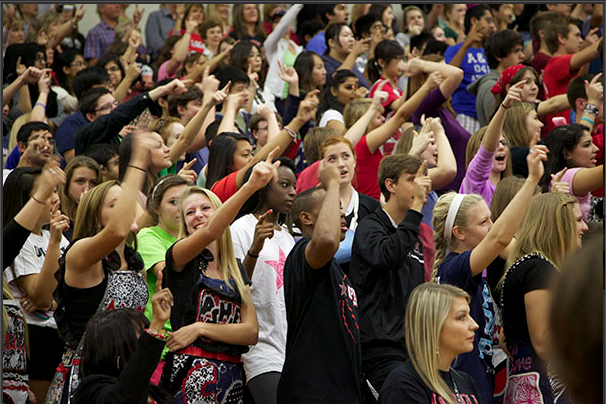 Many Coppell High School alumni are proud to have been part of "Cowboy Nation." Throughout their four years of high school on the CHS campus, they will have heard the school song, also called the Alma Mater, at numerous pep rallies, before and after football games, and on many other occasions.
The words to the school song are as follows:
"High upon a lofty hilltop stands our Coppell High.
To her we are ever loyal; for her, we'll do or die.
Lift her colors, speed them onward. May they ever fly.
Hail to thee, our alma mater; hail to Coppell High."
This song stands as a profound image of unity around the school.