Golf Notebook: Senior injury update, varsity dominates Burleson tournament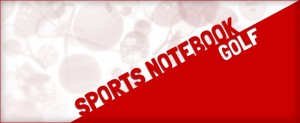 Stephanie Gross
Sports Writer 
For many sports, there come unfortunate injuries. It is expected for athletes to get hurt and for senior Daniel Dickens this happened during the Lubbock ISD Invitational on September 21. He took a swing during the practice round on the first day of the tournament, injuring his shoulder. On Friday, Dickens had an MRI done to see what happened to his shoulder.
"I got the results back on Monday and I ended up tearing my muscle and labrum around the bone in my shoulder," Dickens said.
Dickens will not be able to return to the course until November 19. As far as getting any playing done, Dickens is allowed to practice things such as just small easy swings, but nothing major. As far as tournaments go, he will not be able to play for another month or so.
"Since I have been out, I've been going to the trainer to work on getting strength back," Dickens said. "Hopefully in the long run I will be able to practice more and more as I get strength back."
Cowboys sweep Burleson Centennial Invitational
The Burleson Centennial Invitational was a huge success for both the boys and girls varsity teams. The boys came out on top with a total score of 623 and the girls with a total of 637. The Cowboys had many great contributing members to their success including sophomore Chaithra Katemneni (145) and senior Landon Moody (153) who both placed first for the boys and girls division. This tournament was one of the biggest successes for Coppell's team so far this fall with many of the players placing.
 Coppell players show power during all rounds of Burleson tournament
With winning most individual and team titles, the Cowboys certainly were on their A game, not only did Katemneni and Moody place as top medalists but also many others on the team. Alex Garcia (154) placed fourth and Eric VerDuin (156) placed fifth for the boys team. Junior Taylor Incenburger placed sixth (162), and senior Lexi Kearney and sophomore Sol Lee tied for eighth (165).
"Although overall I felt like I didn't do my best, the team did pretty well," sophomore Sol Lee said. "It was a hard course to play and our team was able to handle it well."
The Cowboys showed much dominance during this tournament, and their hard work was paid off with winning most titles.
Stats:
Player: Scores: Total:
Landon Moody 79 74 153 (1st place)
Alex Garcia 77 77 154 (tied 3rd)
Eric Ver Duin 78 78 156 (tied 5th)
Colin Horner 80 76 156 (tied 5th)
Jacob Hunter 81 79 160 (top 12)
Ryan Sohns 83 89 172
Sidekick sports notebook schedule:
Monday: Volleyball
Tuesday: Cross Country
Wednesday: Football
 Thursday: Golf
Friday: Tennis