New store tests its luck in Coppell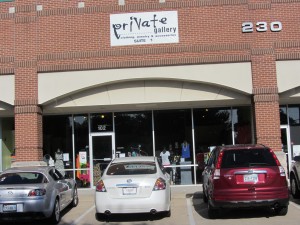 Businesses tend to thrive or bust in the Coppell Market. This summer, a new clothing store called Private Gallery took its shot at success.
Located at 230 North Denton Tap Road, Private Gallery features all the boutique essentials: Hobo wallets, French Connection dresses, and Miss Me Denim. The store was founded fifteen years ago by owner Denise Knox and has expanded from a small, home-based business to a national market.
Knox's company stresses customer service and a pleasant shopping experience and that is why it has been able to grow. Knox feels her company appeals to all.
"Private Gallery offers something for every age and price," Knox said.
Some customers seem to disagree about the boutique's affordability. The buzz around Coppell is that it is very pricey and most of the town's teenagers cannot afford it. The store had a 75% off Labor Day Sale, but even that wasn't enough for customers.
"I went in one time and I loved the shoes, but I checked the price and knew that I wouldn't come back," Coppell student Priscilla DaSilva said.
All eyes are on Private Gallery as it tries to survive in the bust-or-blossom market that is Coppell. Good luck.