Burke foresees a great year for CSM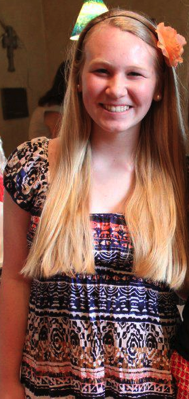 By Christina Burke
Features Editor
Hey Sidekick readers,
Welcome back to Coppell Student Media! My name is Christina Burke, I am a second year staffer and I am excited to serve as this year's features editor.
After three months summer's fun filled adventures, I am ecstatic to be back at CHS and writing for the Sidekick once again. There is a lot in store for Coppell Student Media this year coming from our largest staff ever, and I am super excited for you to see what we have to offer.
The 2012-2013 school year is off to a great start and Coppell Student Media will be coming back strong this semester. Be sure to check our website frequently for the latest campus updates, and be on the look out for our first print edition in early October.