Soccer varsity veterans move on to college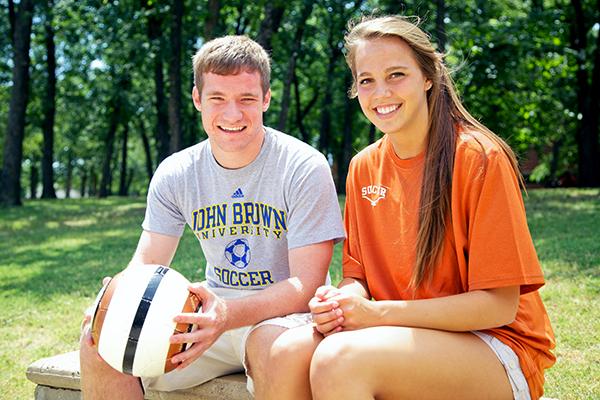 By Chris Reagan
Staff Writer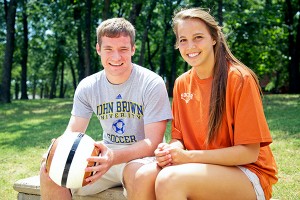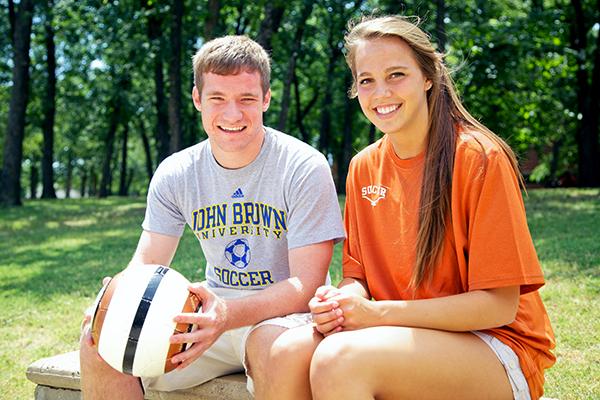 Growing up, senior Lindsey Meyer grew up in a Longhorn household with the influence of a grandfather that played both baseball and basketball for the university.
This fall, Meyer will be working to create her own legacy wearing the burnt orange and white for the Lady Longhorn soccer team.
After four years on the Coppell High School soccer teams, seniors Will Simonds and Lindsey Meyer are moving onto bigger things as they prepare to play college soccer this fall.
Meyer is attending the University of Texas and already has an impressive resume going in with a state championship, two years of being a captain and being named not only the utility player of the year but also on the first team all-district her junior year.
The transfer to Texas will be interesting for Meyer as Texas just had a coaching change that will be effective starting in the fall, but Lindsey has already been familiar with the coach.
"I'm curious to see how the coaching change is going to be," Meyer said." I've already been recruited by her when she was at Tennessee, so it is not completely different."
Lindsey has been a lifelong fan of Texas and the Longhorns offer was too hard to pass up.
"I had the best visit at Texas," Lindsey said. "I liked everything about it; the campus, the players and the facilities are all great."
Meyer has the experience and the drive to be successful in college according to Coppell girls coach Chris Stricker.
"Lindsey's been a great asset to the team," Stricker said, "She's been a leader and an excellent player on the team. I think she'll do great in college."
Simonds on the other hand, despite being recruited by larger schools has settled on a considerably smaller school, John Brown University in Siloam Springs, Ar.
"I really liked the campus, and the coach and team were awesome so the choice was easy," Simonds said.
Simonds has been on the varsity team since being called up during his freshman year. In addition to excelling in high school, club soccer has been a big part of Simond's soccer career.
Simonds has played on several club teams including Texas Football Club, Andromeda and Solar Academy in addition to a stint in the Olympic development program.
It was with these teams that Simonds has played in the international Dallas Cup as well as the Gothenburg Cup in Sweden.
In his time at Coppell, Simonds has impressed his coaches yearly and has earned all district first team honors in his junior year.
"Will is a tactically sound player," Coppell boys coach Chad Rakestraw said. "His judgment and ability will allow him to step in and compete in college."
The two have experienced a great amount of success in both the classroom and on the field, which will take them far in the college game.