Earthfest promotes "greener" community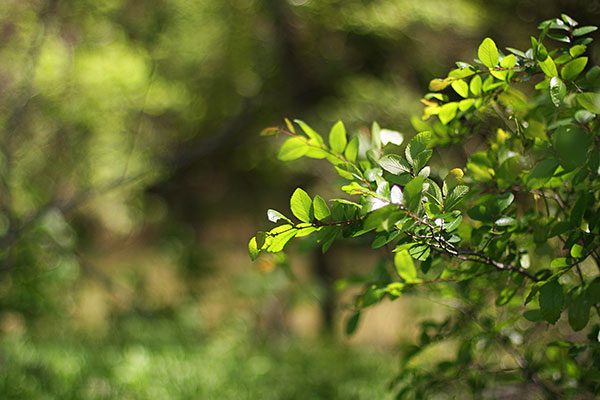 By Caroline Carter
Staff Writer
In honor of Earth Day, the city of Coppell is holding several events to encourage community members to keep Coppell clean. For the first time, EcoCoppell has put their mark on Earthfest, a community event that teaches residents how to live a "greener" life.
Though often overlooked, Earth Day is a worldwide holiday dedicated to increase the awareness and appreciation of the earth's resources, and it is celebrated in more than 175 countries. From Earthfest to a citywide trash pick up, there are plenty of opportunities for residents to make a difference in their community.
"Earth Day is important because it focuses on the earth as a whole and ways we can make it better," Aquatic Science and Biology teacher Laronna Doggett said. "It reminds us of things we should be doing in our life. One little change can make a big difference in the long run."
Ecologists and politicians all have their own opinions for the reasoning behind the earth's changing temperature. Though there is no one cause for the change in environmental temperatures and decrease in the earth's resources, simple changes in one's lives can have a difference in the long run.
"With more people we have more challenges with the environment," Doggett said. "There is overfishing, illegal hunting, overuse of our resources, and animals going extinct. The easiest way to help is reuse and recycle everyday materials.  Simple changes can have a huge difference. For example, you wouldn't turn your water faucet on and then walk out of the room. So when you leave the room, turn off the light."
Staying educated of the issues in the earth's environment can also have an affect on the condition of the planet. As a teacher, Doggett strives to inform her students have the ways ecosystems work and how a small animal still has a role in the balance of environment.
"Education is a big part of conserving the resources," Doggett said. "I want to instill in my students, whether it is in aquatic sciences, environmental sciences, or biology, that our ecosystem is delicate. It could be a little crab or jellyfish, but they are still apart of our ecosystem. And if we don't take care of the critters that aren't fluffy and cute, then we are going to cause an unbalanced environment."
To help promote a "greener" community, EcoCoppell will be bringing various organizations and community together on April 28 to promote an earth-friendly city. Earthfest, a community event that will provide information on how to reduce the community's environmental footprint, will be held at the Town Center Plaza, but other Earth Day activities will be occurring starting April 14.
"To start, we do a two week clean up for Coppell," Special Events Coordinator of the Coppell Parks and Recreation department Kami Marcom said. "A lot of organizations in the cities come together to clean Coppell. They sign up, and then they go around and pick up as much litter as they can in those two weeks in a specific area. We have also had Boy Scouts and Girl Scouts participate."
Although group registration has already ended, community members are encouraged to clean up litter in their neighborhoods, schools, and local parks. In addition to community clean up, there will also be a drop-off for usable household goods, documents needed for shredding, and large, bulky trash items. The Coppell Police Department will also host a "Prescription Take Back" on the day of Earthfest.
"Earthfest is a way for us to bring local organizations and community members together," Marcom said. "This year we are going to have around 30 environmental education booths. They range from having information about services for making your house 'green' with roofing and solar panels. There will also be arts and crafts booths using recycled materials. We'll have prizes and face painting. Fat Daddy's will also be selling hotdogs and hamburgers."
Earthfest will also include a live performance from Vocal Trash, a band that plays music with recyclable objects such as trash cans. Sophomore Elizabeth Sims is an avid environmentalist and is glad that the community hosts events like Earthfest.
"It's important to have events like Earthfest because it really raises public awareness and gives people ideas for going 'green'," Sims said. "On my own, I recycle paper and plastic. I also try to take short showers, and I don't leave water running."
Although city led events will end after the 28th, community members are still encouraged to continue with city clean up.
"It is the community that you live in," Marcom said. "If you want it to be clean and green, then you need to contribute and help out. It makes you feel good too because you know that you have helped out your city."