Cowboys look to defeat Timberview in area playoffs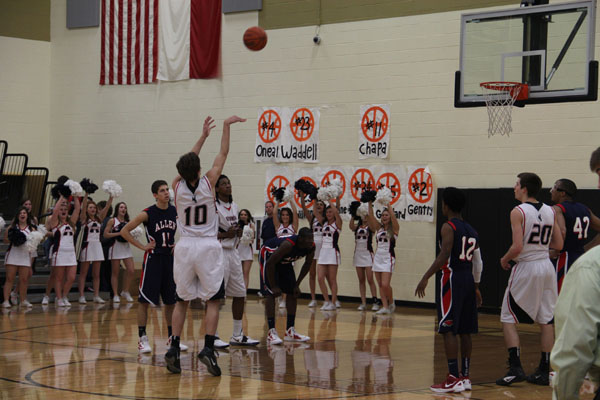 By Mary Whitfill
Features Editor
The dream of a state championship continues tomorrow night for the Coppell boy's basketball team.
Fresh off Tuesday's overtime win against Allen, the Cowboys  (25-8) take on Mansfield Timberview (19-14) in the Class 5A area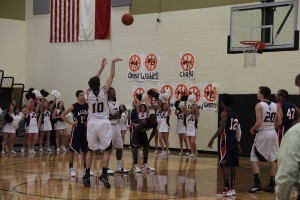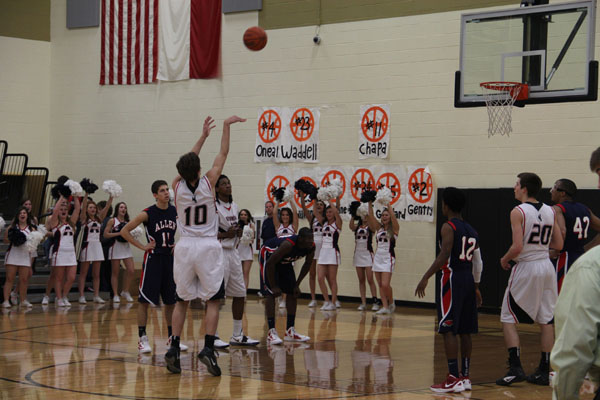 playoffs at 7:30 p.m. at Grand Prairie High School.
"Every team is always different," varsity assistant Brian Courtney said. "What we're trying to do is figure out what strengths they have and take those away, and what weaknesses they have so we can exploit them."
The Wolves upset Richland Rebels in the bi-district playoffs on Tuesday.
"Timberview's strength is their guards, they've got a bunch of quick guys that can drive, but they definitely aren't as big as we are," senior guard Heath Heidtke said.
Timberview finished fourth in District 5-5A.
"We prepare for everybody, whether it's the first game of the year or we are trying to go into the second, third or fourth round of the playoffs," Courtney said. "We watch tons of film and try to get as many scatter reports as we can from various coaches that have played [Timberview]."
In its first playoff game, Coppell played a tight defense, keeping first half scoring to a minimum and fouling the Eagles over 20 times.
"We're preparing a defensive and offensive game plan to take advantage of their weaknesses," senior guard Martin Kalev said. "Hopefully if we work hard in practice we'll be successful in the game. I think our chances of winning are good, as long as we stay focused."
Despite its strong defensive attacks, the Coppell offense lacked aggressiveness and even the team's best players had a hard time making shots. The Cowboy's managed to advance, but Heidtke thinks their defense could be matched by Timberview's trapping.
"Last game was a more physical, grinding, low scoring game, and this one should be more up and down the floor and quick paced because they trap for most of the game," Heidtke said. "If we can handle their defensive pressure, keep their guards in check, and finish possessions with defensive rebounds, we should be in a good position to advance to the next round."
While the Cowboy offense was unorganized in their game against Allen, the coaches think they have a better chance of offensive production against Timberview.
"For some of the guys, that was their first playoff game ever," Courtney said. "Hopefully those jitters have now gone away and they realize what the atmosphere is going to be like. The intensity is times two now and every possession is important. Every defensive stop is crucial. Hopefully the kids will have a chance to show themselves again that they can perform.
Tickets are $2 for students and $5 for adults.