It's all in the cards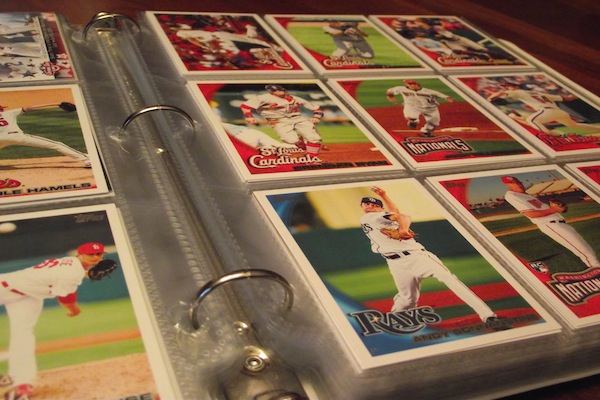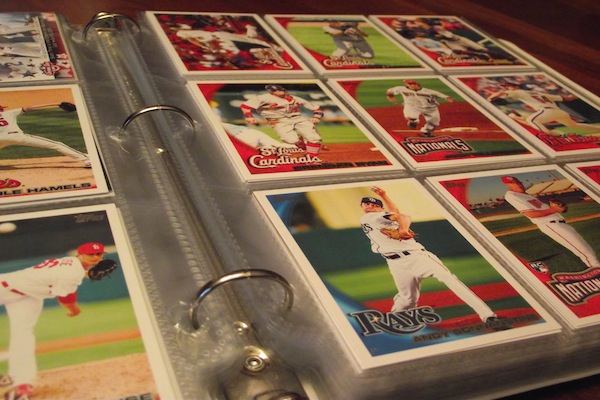 By John Loop
Staff Writer
Your granddad has probably shown you his collection of vintage baseball cards. You probably just said, "OK. Whatever, Grandpa. Can I go watch more TV now?"
But back in his time, those pieces of lifeless paper made players like Babe Ruth, Lou Gehrig and Jackie Robinson come alive. Children would spread their cards out on the floor and work out multiple exchanges until they were satisfied with their holdings.
Now, I may or may not be the biggest sports fan on the planet. I could name you almost every player who plays on each team in any sport, what position they play, for how many years and what college they attended.
I remember ripping open my first box of baseball cards, pouring them out onto the carpet and sorting through each one carefully.  The revealing of the cards came with the same happiness and passion as the sport itself.
Trading card collecting is a lost art. Though I still believe if you love something so much, you cannot stop thinking about it in day-to-day activities. You have to find a way to or channel that passion into that something.
In this case, mine would be sports.
What happens when each sport's season comes to an end? The cards come out to play.
Usually, in between each sport's respective season, I make regular trips to either Target or Walmart to stock up on cards by the box.
In the trading card industry, there are three different ways they are sold. The first, and simplest, is by package. Packages often contain seven to 12 cards. These are usually the cheapest, ranging from $1-$3; however, there are not very many cards per pack, and since I like getting cards a lot, the money starts to add up after a while.
The second is by the box. Boxes of sports cards area usually made up of nine or 10 packages, though sometimes the manufacturer throws in a bonus pack of limited-edition cards as well. I prefer this way because it gives you more cards for a cheaper price per package. Put simply, the more packs of cards you hold in your hand, the broader your sports horizons expand.
The third way, which I have not attempted to try yet, is the complete set box. This large item comes with every single card in that year's set. It can be pricey, but it is worth it if you want to know that you have the complete catalog of cards in your possession.
As I got older, the love of the game never wore off. My binders of baseball, football and basketball cards continued to fill their brims. I also started to recognize more and more players on TV. Every other month, it feels like I have to ask my parents to make a routine trip to OfficeMax or Office Depot to get another binder to store cards in.
In my collecting of sports cards, I have been able to realize the value of your greatest passion is what you put into it. Even though card collecting is not very common nowadays, the feeling you get when you split open the new pack of football cards and find the Tony Romo autograph card or the Jason Witten authentic jersey card is unforgettable.