New [email protected]'s Hope for Africa club to host art auction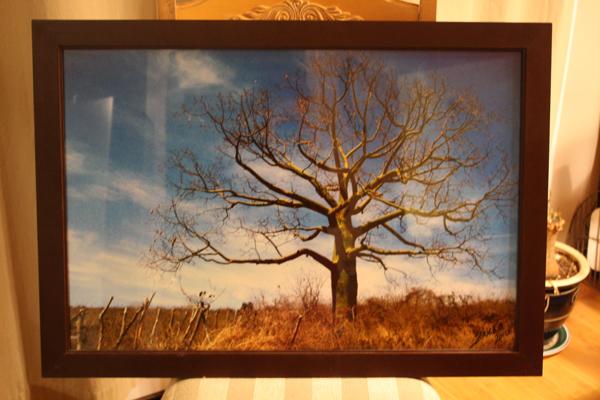 Hang on for a minute...we're trying to find some more stories you might like.
By Erica Rohde
Staff Writer
In poverty-stricken Africa, kids are exposed to harsh conditions of starvation, illnesses, lack of family support and human trafficking. Because of New [email protected]'s Hope for Africa Club, African kids have the opportunity to express themselves through their artwork.
A group determined students from the executive board of the club are laying out plans for a compelling art auction in order to collect donations for the Touch a Life Foundation.
"Touch a Life is a nonprofit organization that raises money for trafficked children in Africa," senior Haley Mathews said. "They have facilities they build for when they rescue the children. There they can provide education, food, water and other resources they need."
Three years ago, [email protected] and Touch a Life began working together through Pam Cope. After the death of Coppell student Taylor Storch and Cope's son, Jantsen, Cope built Taylor's House in Ghana, a refuge house for children.
"There was a core group of students who wanted to keep up that relationship [with Cope]," Hope for Africa sponsor Kolby Kerr said.
After time spent in Ghana, Kerr has a better understanding of what the auction money will provide.
"I did spend some time in Ghana," Kerr said. "It was a trip for a non-profit organization called Village Exchange Ghana. I was actually with my wife who was doing economic alleviations there. While she did that I taught a group of women accounting skills and English."
The students heading Hope For Africa have connections of their own. In fact, the group desired to import art from the very hands of their sponsored child.
"Comfort is a little girl we're sponsoring," senior Sloane Ansell said. "The only thing the kids do not know is their own age. Other than that we know she is really sweet and she loves to draw."
The auction will be hosted at Barnes & Noble in Lewisville on Feb. 23 from 5 – 9 p.m., where the spectators and auction goers will be greeted with a live canvas spray painting by Texas Woman's University art student, Alicia Berdan. Art is to be from the art programs at TWU, [email protected], Coppell High School and North Lake College.
The group hopes to not only receive artwork from Comfort, but other children's work for the auction, like native drums and jewelry. Touch a Life employee, Rachel Johnson, visited Ghana and has returned with many artworks for the auction.
Aside from the artwork, the board has put together musical entertainment. Musicians include CHS seniors Teddy Croft, Brindan Martin, Maddie Resler, Michael Fix, Rachel Swaldi and others who have yet to be confirmed.
Among all of the entertainment and auctioning, Mathews said that the group did not have a specific goal for the auction.
"It is not really a money goal for the auction specifically," Mathews said. "It is more like a year long goal. But this is our big event, and we are just hoping a lot of people will come. We have it as an event on Facebook that a lot of people have confirmed for, so we feel confident about that."
Kerr commended his students on their effort.
"I cannot emphasize enough that I don't do much," Kerr said. "They are the heart of this organization. I've never met a group of students like them."
Photos of selected artwork to be auctioned can be viewed below. Photos courtesy of Haley Mathews.