District athletic facilities benefit everyone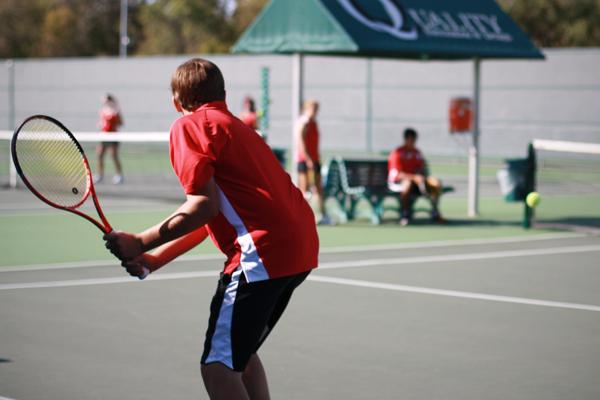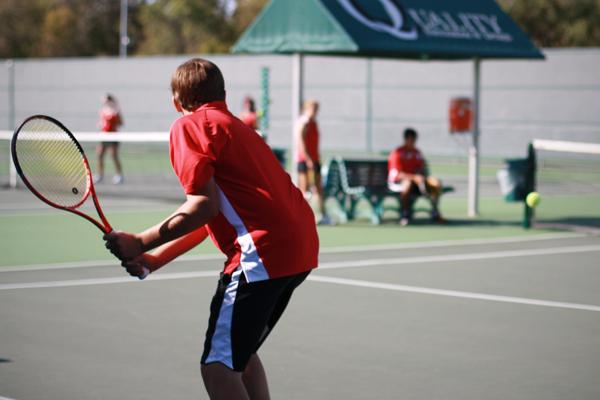 By Jay Carroll
Staff Writer
When the school day ends, some students go home, others to tutoring or after school practices, but many go to facilities that schools in Coppell schools keep open after hours.
One of these facilities is the Coppell Tennis Center. The Tennis Center is open to the public. There are students and adults playing recreational tennis, and it is home to 25 adult leagues.
"Students can come play for free and we have lessons that they have access too as well," CHS tennis coach Jane Jackson said.
The Tennis Center isn't just for matches as it also provides jobs for students. Students can string and grip sticks or work in the concession stand.
"It makes it a lot easier for the kids to practice and do the thing they love, and be with their friends," junior JV team captain Nojan Mansoory said.
Although the Tennis Center is the most prominent facility remaining open after school hours, there are other open facilities in Coppell. One of the facilities is the Coppell Middle School North track.
CMS North is adjacent to numerous homes and apartments, making it an ideal location for residents.
"If you don't have money, you can go to the North track instead of going to LA Fitness or something along those lines. And it's also just a lot more convenient to run and exercise there," freshman Leo Fan said.
The tennis courts at Middle School North are also open for use if they cannot make it to the courts at the high school
The Coppell Middle School East track is also open to the public. At Coppell Middle School West, the track and field used to be open, but the district recently replaced the natural grass with a new artificial turf playing surface. Gates are now locked and the track is only available when the facility is in use.
Outside of the Tennis Center, Coppell High School does not have any other facilities for public use, because both the weight room and track are locked once teams are done using them.
If you go out to Middle Schools North or East around 4:30 or 5 p.m., you will most likely see a kid or parent walking or running around the track or playing in the field inside of the track. The kids go for fun and the parents go for the convenience of not having to drive somewhere to go to a track they can just walk to the school the middle school to workout, and they can watch their kids play while they exercise.
For more information about the Coppell Tennis Center visit www.coppelltennis.net