Third annual Sustainability Expo offers practical advice for students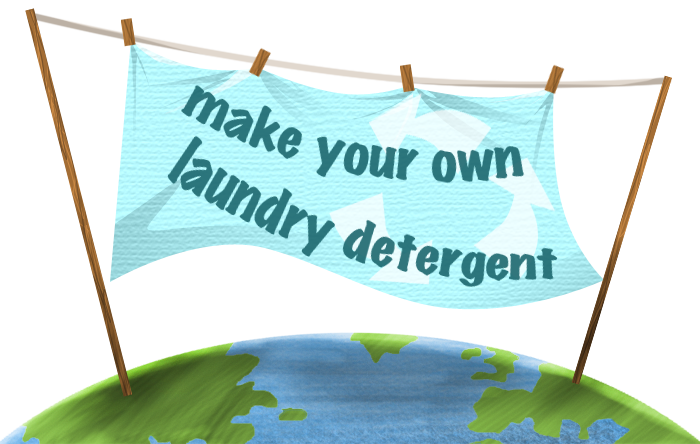 Ashley AttanucciView Post
Web Manager
Video by Susie Shahsavari
The Sustainability Expo is an annual educational endeavor to spread information about ways to live environmentally friendly, hosted by Environmental Science students. From meeting Exxon Mobile representatives to making homemade lip balm, the Expo serves to educate students on the effects their non eco-friendly effects have on the environment.
On Friday, the 3rd annual Sustainability Expo brought with it a new generation of sustainability, reaching students through interactive demonstrations. Students learned how to make sacks out of recycled papers and stylish rugs made entirely from plastic bags, and listened to lectures featuring Coppell High School's own solar car and eCoppell clubs.
"The main goal is to educate the student body about sustainable issues and environmental issues and how we can make a difference and live more sustainably," AP Environmental Science teacher Holly Anderson said. "One of the major issues is that people don't know what the big problems are or what to do about them. We wanted to give everybody some practical things they can go home and do."
Covering a vast range of issues, food and water resources, pollution, sustainable cities and solid and hazardous waste (to name a few), AP and IB Environmental Science students prepared all year to put on this three-hour event that reached out to all four grade levels.
"We researched not just basic information but more of the nit-picky details of the different aspects of each issue we found," junior AP Environmental Science student Jahnavi Udaikumar said. "In order to have many activities available, we not only needed a presentation for each class, but we needed outside representation of what sustainability is – so we asked organizations for their participation. We saw different people around the world and in our community who are living in sustainable ways."
Students were able to capture the interest of impressive sponsors like Exxon Mobile, General Motors' Chevy Volt, Native Dave, Keep American Beautiful, the City of Coppell, Tree Preservation Services, Coppell Community Gardens, Frito-Lay and Pet-Co.
Each year, the Expo has covered the same bases, presenting about recycling, renewable energy and renewable resources, but this year's featured a select few classes that crossed over from the green into a girl's favorite cosmetic realm.
A presentation on eco-friendly fashion captured the attention of many. English teacher Brynlea Taylor created her own class to teach students the negative environmental impact of the fashion industry.
"I've just been seeing ads for organic clothing lines and eco-friendly clothing and it surprised me," Taylor said. "But I found that a lot of top desi
gners have eco-friendly lines and are trying to go more green. I just wanted to make people aware that there are things out there."
Taylor demonstrated to students ways reuse old clothing and repurpose old style as opposed to throwing out old clothes. She had put this same concept into motion through recycling prom dresses for Project Prom, the motto being "Go green, save green, be a princess." Her Expo presentation included clips of runway shows from fashion week, Avita, an organic clothing boutique in West Hollywood, and the exploitation of child labor in the textile industry.
"I just hope that it's something that can continue and more students get involved; this year the majority of the presentations were from the students instead of just companies like last year, which makes it so more meaningful," Anderson said.
Learning to home-make lip balm has been an Expo favorite each year, engaging girls and equally enthusiastic boys in concocting all-natural lip care.
"The first part was dedicated to explaining how many chemicals are actually used in normal beauty products, which is a lot, how much of those things are not regulated by the FDA and how many chemicals aren't even banned," Spanish teacher and class leader Patrick Melville said. "The other half was to explain how easy it is to create the same things that do the same jobs as all these chemically infused substances and avoid putting all the chemicals on the skin."
Using the simple ingredients of beeswax, coconut oil and essential oils, students made an all-natural and eco-friendly alternative to regular lip balm, a replacement that Melville explains works better than store-bought balm of which's chemicals irritate and dry skin more than they do restore moisture.
"It's good. I use it when I bike to keep my lips from chapping and it works like a charm," Melville said. "There's a level of security there because I know what's in it, I know where I got the ingredients from and the level of health I'm getting."
Algebra teacher Barbara Corry led a new class that taught students how to save money and help the environment by creating their own laundry detergent from scratch with three easy, cheap ingredients – sodium carbonate (washing powder), borax and Ivory soap.
"I have actually started making my own detergent at home and saw how well it works and how much money it saves," Corry said. "I really feel that making your own laundry soap is better for the environment more so than using so called environmentally-friendly detergents which actually have many harmful chemicals. With homemade soap, ingredients break down naturally, and it works as well if not better than store-bought soaps."
Though many associate ecological friendliness with a sacrifice of luxury, the Expo proved to students otherwise by providing practical, money-saving substitute to every-day needs and wants.