Chalamalasetty's debate journey: from novice to Golden gavel
Tension ran high at the University Teaching Center of the University of Texas at Austin as 110 individuals sat on the edge of their seats, hoping to hear their name called among the top six speakers of the UIL Cross Examination sector. As the top speaker was called, applause erupted around Coppell High School senior Keerthi Chalamalasetty as she ascended onto stage to accept her Golden Gavel.
After spending the summer at Debate Institutes at Dartmouth for its four weeks program, following months of rigorous research regarding North Atlantic Treaty Organization and security cooperations, Chalamalasetty's hard work was rewarded. On March 17, she was awarded the Golden Gavel after receiving perfect speaking points (30/30) from all four judges each round at the UIL Cross Examination State Tournament.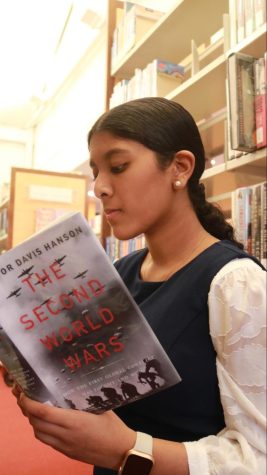 "She's very clear about what the round is going to look like and why the judges should vote for us; in debate, we call that 'writing for the judge's ballot,'" said Coppell High School junior Tvisha Jindal, Chalamalasetty's debate partner."She's very clear about setting terms and conditions and why we should win. Judges respond very well to that."
Chalamalasetty is the treasurer of Coppell Speech and Debate and co-captain of Policy Debate, which she decided to pursue due to its intensive research and her ability to have intellectual conversations with others in the program.
Her journey began as a timid 13-year-old freshman, struggling with the idea of public speaking. With the encouragement of her mother, Madhuri Latha Chalamalasetty, she decided to check the box next to the DEBATE I (Novice) course.
"I told her to join the debate because she loves reading history books and following the news," Ms. Chalamalasetty said. "I told her it'd be good to develop your critical thinking skills and better understanding of others' thoughts through debate. At the same time you're learning something out of it." 
Little did she know, the program would provide her with invaluable insights and discoveries beyond her initial goal.
"I never knew that there were debate forms such as Lincoln-Douglas debate, public forum, policy debate and speech events like prose and poetry," Keerthi said. "I would not have known about Russian missiles that are being launched right now or that these hypersonics fly at the speed of ten times the sound. I only know that because of debate and the research I do." 
Unfortunately, her initial voyage into the debate world proved to be a daunting challenge, as she grappled with the complexities and demands of the competition. 
"My first tournament during my freshman year, I lost all of my rounds," Keerthi said. "It was so embarrassing. I was like 'I'm such a failure, all of these people are so good' but I kept debating. I just really loved the fact that you could research all of these issues such as foreign and domestic issues and talk about them with different people your own age. You can't find these interactions at school."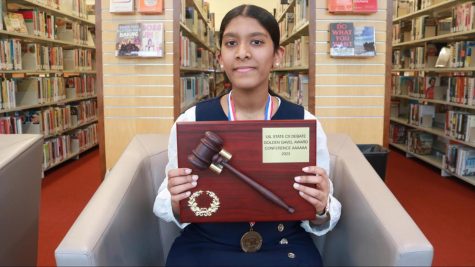 During her debate journey, Keerthi has learned the value of perseverance, despite facing setbacks and failures, which is evident to those around her.
"Keerthi has been truly tenacious," Coppell debate director Dr. Jason Sykes said. "She would not give up on qualifying to the Tournament of Champions and winning a state championship even after numerous obstacles through the years. I am incredibly proud of her efforts and look forward to following her college debate career at UT."
She emphasizes that pushing forward, even in the face of challenges, is crucial to achieving success as well as learning additional skills along the way.
"Over the past three and a half years, debate has evolved into a form of not only public speaking and conveying your message to a larger audience, but rather your ability to critically think, come up with arguments on the spot and become a better writer in the end," Keerthi said. "Even though you're failing, the most important thing to learn is if you keep going, if you keep persevering and if you keep grinding the whole time,you'll get there. You just need to trust yourself."
Follow @CHSCampusNews on Twitter.
Leave a Comment
About the Contributor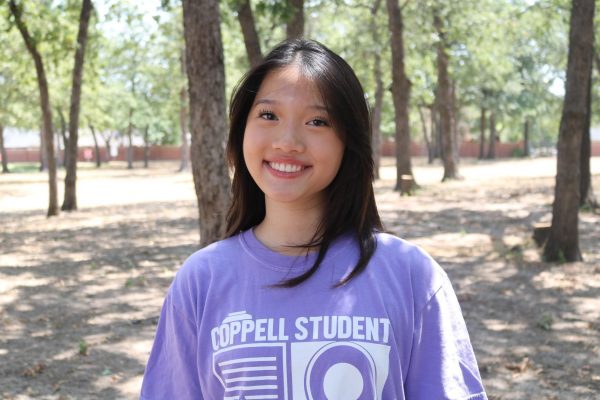 Wendy Le, Podcast Producer
Wendy Le is a junior at Coppell High School. Through The Sidekick, she found her passion in photography and podcasting. Le is now a second year member...