Kondapalli painting the snow away
Snow, sleet and ice fall heavily onto the streets of Coppell, coating roads in a blanket of white. While many enjoy their day off sitting in front of the TV, Coppell High School senior National Art Honor Society president Amolika Kondapalli is spending her free morning making art.
An artist at heart, Kondapalli is making use of the days off school to work on honing her craft. 
"It's a skill that, if I don't continually practice, will get worse," Kondapalli said. "If I want to be a great artist and create masterpieces, I should be continually practicing and using my free time, like today, in something I enjoy and can better myself in."
As an only child, Kondapalli is used to the silence that comes with days off and uses it to connect with her inner-self to find her next art piece. 
"When I'm at school, I'm surrounded by people and in a chaotic environment," Kondapalli said. "On a snow day, it's more peaceful, as I'm by myself. I have clearer thoughts about what I can put on paper. When you're alone, you think more independently, and that can really help with art."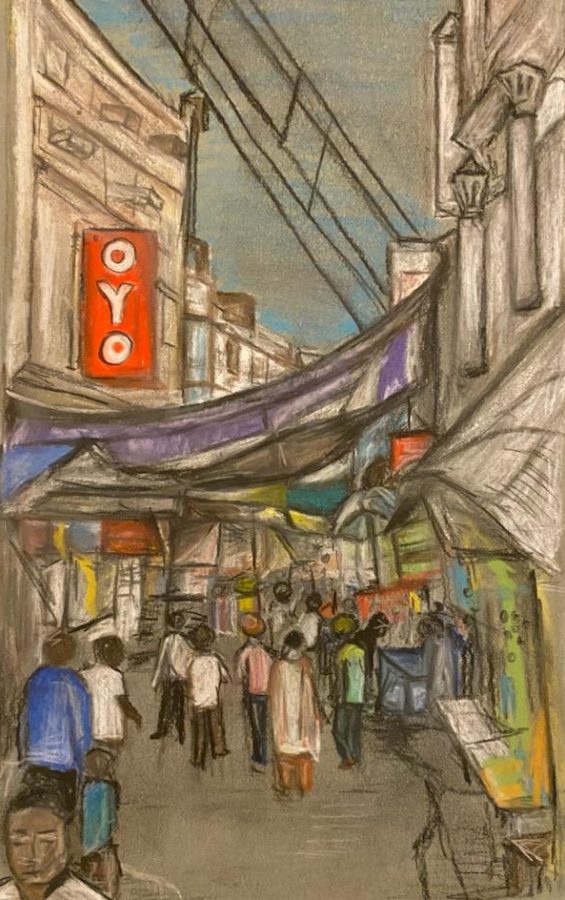 Kondapalli considers herself a multimedia artist, dabbling in paint, chalk pastel and more. Her current project is a colorful watercolor piece of cows grazing a field, a soothing activity for the artist.
"When you dip your paintbrush in the water, it's so smooth and relaxing," Kondapalli said. "You have to be thoughtful about where you place your brushstrokes, and I think that makes you connect more with your artwork."
For Kondapalli, art is more than a visual spectacle. It is an experience to convey emotions. 
"It gives me an outlet to express myself," Kondapalli said. "It's amazing that, as artists, we are able to use art to create change and express ourselves in whatever ways we want to."
Follow @CHSCampusNews on Twitter.