Tracing the roots of your identity
After being bullied in the first grade for her Chinese name, Gao Yuyang, Laura Gao demanded to be given an American name, eventually being named after the first lady at the time, Laura Bush. 
Five years later, Gao changed instruments from oboe to flute to avoid being bullied at her new middle school for playing an uncool instrument.
From changing her name in elementary school to coming out for the first time in college, Gao's life has been full of embracing her changing identity, a theme she chased after in her graphic memoir, Messy Roots.
Gao graduated from Coppell High School in 2014 and attended the University of Pennsylvania to study business. While in college, Gao continued to practice her longtime hobby of art.
In 2020, Gao, a Wuhanese-American, felt strongly about the negative sentiments that Wuhan gained during the COVID-19 pandemic, and created a comic as a love letter to her hometown. In March 2020, Gao tweeted about her project. Gao's tweet about her comic went viral, reaching a large audience of people who supported her art.
After this tweet, Gao was approached by Instagram user Jess Marie, who asked if she had any other comic stories to share with her children, inspiring her to reconnect with her younger self. Gao soon talked with an editor from Penguin Random House to understand the process of publishing a book. Following an interview on National Public Radio about "The Wuhan I Know," Gao was approached by an agent who worked with her to publish Messy Roots with HarperCollins.
The book is set in Coppell and follows Gao's experiences as a Chinese-American student at CHS in 2014.
"When I was at CHS, the school felt more conservative and homogenous," Gao said. "As I talk to some teenagers today, it seems that people have started to open up more, which is rewarding to hear. At the same time, so many students still face the same systematic issues that Coppell can keep improving from."
Gao's book talk drew many Coppell youth to the Cozby Library and Community Commons on Sunday evening. Many talked to Gao about the issues they faced at CHS and Coppell middle schools now, which were similar to the ones Gao described in her novel. 
"It's reassuring for any student, regardless of what experiences they've had, to read a book from another [former] Coppell student," Cozby Librarian Morgan Green-Griffin said. "At the end of the day, Coppell is what made Laura into the amazing person she is today."
For students inside and outside of Coppell, especially those of Asian descent or those who identify as a part of the LGBTQ community, Gao's book provides a representation and honest account of what it's like to be a student that isn't common in many graphic novels. Students have reached out to Gao and thanked her for helping them come out to their own families. 
"The reception to the novel from the teens I talk to is always so overwhelmingly positive," Gao said. "They resonate with the book a lot. Coppell parents have also reached out to me and feel like they understand their own kids more, and know how to talk to them about these hard issues, which has been so great."
When Green-Griffin, a 2008 CHS alumna, picked up an advanced reader copy of Messy Roots, she had no idea that Gao was a CHS alumna or that the story was set in Coppell.
"I had no idea what the book was about before I requested to get a copy of it," Green-Griffin said. "It was about a third of the way through the book before I realized the book was set in Coppell." 
Gao's process included drafting a script and basic art directions before sitting down to write and draw. Gao's art style drew inspiration from both the Western comics and mangas that she grew up reading, emulating the comedic cues and transitions from mangas while using thicker lines and borders found in Western graphic novels.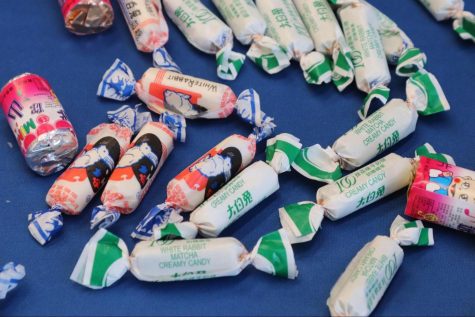 "I started off by brainstorming a list of every memory I could think of," Gao said. "I used this as a way to better connect with my parents because I asked them about their accounts of these memories."
In addition to playing with the art style, Gao incorporates symbolism into her panels to depict the weight of her experiences. The title, Messy Roots, comes from multiple events: Gao's changing relationship with her hair, the symbolism she uses with lily pads roots in the book and the roots of her culture and heritage. 
"The beautiful thing about comics is that you can stage every panel in a certain way," Gao said. "For every panel, I think about the setting and atmosphere and plan out what the panel should look like."
Coppell High School 2014 alumna Suzanne Roberts has known Gao since middle school and shared her love for basketball. 
"It was great to see the experience of being in CHS from another perspective. When you're that age, you don't often think about much but your own life," Roberts said. "I'm so proud of her and the artist that she's become."
Before retiring in 2016, Donnette Alexander taught IB economics and quickly became one of Gao's favorite teachers, often spending hours after school in her classroom and starting a club with Alexander as the sponsor. 
"Laura was always someone with a wide range of interests. Reading Laura's book gave me a deeper understanding of who she is," Alexander said. "It takes a lot of courage to express some of the hardships that she talks about in the book."
To Gao, expressing her life through the same graphic novels that she grew up with is a way to embrace all the changes she has faced.
"Laura's nature has always been to give back," Alexander said. "Now, she's back in Coppell and giving back to these students who experience similar struggles."
Follow Yaamini (@yjois12) and @CHSCampusNews on Twitter.