Trustees approve funds for $500 payments
Full-time staff to receive funds on June paycheck
Full-time district employees for the 2021-22 school year will be awarded a $500 payment in June. The one-time lump sum payment was approved Monday evening by the Coppell ISD Board of Trustees.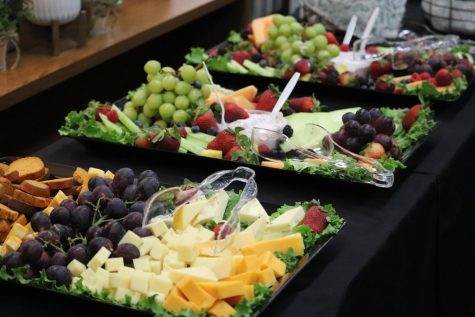 During the discussion of action items, CISD assistant superintendent for administrative services Kristen Eichel proposed the approval of using Elementary and Secondary School Emergency Relief (ESSER) funds to provide additional compensation for employees who have held a permanent position in CISD for the entirety of the school year during the last nine weeks of the 2021-22 school year. This is the second usage of ESSER funding to compensate teachers for working through adversity during this school year. 
"It has been one heckuva year," Eichel said. "Our district has been quite successful with every curveball that has been thrown at us whether it has been related to the pandemic, shortages, child nutrition, substitutes, our employees have gone above and beyond. One reason why we've been so successful this year is because no one has seen a job or duty beneath them." 
The payment will consist of a one time lump sum of $500 to individuals who qualify as part of their June compensation. The payment recognizes the additional work that CISD has put in, whether it be serving in a crossing guard position or covering classes during their conference periods, which are usually used for lesson planning. 
"Thank you, thank you, thank you," Eichel said "We see you, we know what you've been doing, we recognize that and we couldn't be doing this without you."
On Monday evening. the Vonita White Administration Building was packed with young children and families as it hosted a celebratory reception to honor teachers chosen for the prestigious Teacher of the Year award. 
Teacher of the Year recipients were presented with certificate and grab bag with a laptop stand from Varidesk, gift set from Amazon, cookies, CISD merchandise and an assortment of gift cards donated by businesses around Coppell, such as Rodeo Goat. 
Also honored was CISD executive director of communications and community engagement Angela Brown who received a professional achievement award from the Texas Schools Public Relations Association (TSPRA). 
During the superintendent report items, 2022-23 student transportation was discussed. The district's five-year agreement with Durham School Services will end on July 31. CISD chief operations officer Dr. Dennis Womack discussed possibilities with the Board. The services can be renewed for an additional five years, or in one year increments. Womack advised the district to pursue the one-year agreement extension as there are several considerations to take into account, such as the nationwide shortage of drivers and overall complexity and cost for a new operator to become functional by Aug. 1. 
The board unanimously approved path college and career classes for special education students for the fall of the 2022-23 school year. The class is four levels and designed to offer personal, interpersonal and cognitive skills that are essential for the productivity of college and careers. 
Follow (@angelinaliiu) and @CHSCampusNews on Twitter