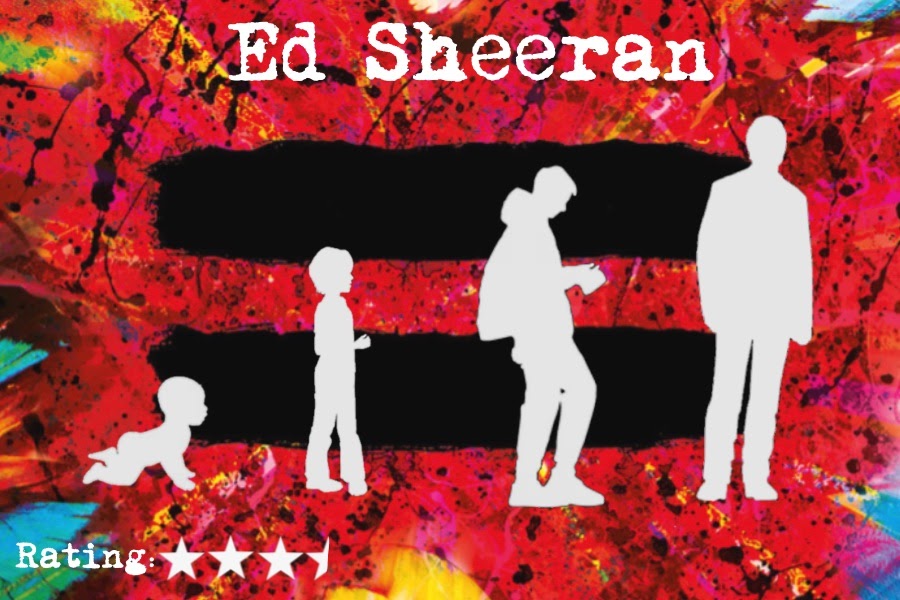 Jayden Chui
As I stream English singer-songwriter Ed Sheeran's new album =, I resonate with the sense of maturity conveyed in the music even though I have not experienced the same life events as Sheeran. It is almost as if I am feeling the whirlwind of emotions that parenthood and death bring along.
Sheeran released = on Oct. 29, four years after he released his last album ÷. A sense of growth and maturity is revealed throughout the album, as Sheeran married childhood friend Cherry Seaborn in January 2019 and had a daughter in August 2020. It is evident that marriage and entrance to parenthood have influenced Sheeran's creation of this album as several songs portray freshness.
= is more calm and relaxed than Sheeran's previous work. It lacks vibrancy, but the classical style is a good fit for the thoughtful, thorough lyrics.
According to Sheeran, the butterfly on the album cover symbolizes two significant events in his life: his daughter's birth and his best friend's, Michael Gudinski, death. Butterflies represent how life is cyclical which is portrayed through the birth and death of people close to Sheeran.
In "First Times," Sheeran paints a vivid picture of his firsts with his significant other. He refers to sharing a first kiss, first fight, first night, first sad song, first dance and first "I love you" with his wife and how those moments are unforgettable. The song's rhythm is classic and simple, yet catchy.
Sheeran's "The Joker and The Queen" describes a woman falling in love with an imperfect man, despite being capable of falling in love with more attractive, dominant men. The message conveyed is beautiful and presented in a unique manner, as sometimes it is hard to believe amazing individuals will fall in love with average people as seen in these lyrics: "And I know you could fall for a thousand kings. And hearts that would give you a diamond ring. When I fold, you see the best in me." As the song progresses, it feels like an elegant and succinct lullaby.
The intrinsic love parents express towards their children even before they are born can be seen in "Sandman." A sandman is someone that happy things come to which is commonly a characteristic of babies. Sheeran cares for his daughter and fondles her with love as illustrated when Sheeran says, "Daddy made your bed and your lullaby." A sense of extreme attachment and a rush of feelings are communicated throughout the song.
The song "Overpass Graffiti" depicts the permanence Sheeran regards his marriage with and compares it to the lasting qualities of overpass graffiti. It is an atypical comparison and the connection may not be obvious to every single listener.
Melancholy and admiration in "Visiting Hours" convey Sheeran's desire to share his happiness of his child's birth with his late best friend. Sheeran's best friend, Gudinski, died in March months after Sheeran's daughter was born. Through "Visiting Hours," Sheeran shares his appreciation and lessons learned from Gudinski. He wishes that heaven had visiting hours so that he can talk to Gudinski about his new, empowering emotions. The juxtaposition of the death of Sheeran's friend and the birth of Sheeran's daughter gives listeners an interesting experience.
From getting married and having a child to losing a best friend, Sheeran weaves various life events into his songs. However, the album lacks variety in terms as the tone and rhythm are somewhat repetitive. Advancements from being single and addicted to drugs to parenthood are conveyed in = through 48 minutes and 30 seconds of growth and reflection as Sheeran moves from a young, impulsive man to a mature adult.
Follow Varshitha (@varshitha1128) and @CHSCampusNews on Twitter.