Teaching more than a language
Wright supports nonnative English speaking students
The most common example of a teacher is a student's day to day math, science, social studies or English teacher. But there are so many more teachers who go unnoticed, even though they are just as vital to the education system. One example of a teacher with an overlooked job is CHS9 language acquisition specialist (LAS) Ashton Wright.
Wright started her teaching career as an English I teacher at Coppell High School. When the freshmen center was established, Wright moved over to CHS9, continuing to teach English. After five years of teaching English, she was asked by CHS Principal Dr. Cody Koontz to become the school's LAS and she accepted.
Wright used her previous knowledge as an English teacher to smoothly transition into being a LAS since there are a lot of similarities. A language acquisition specialist, formerly known as an ESL facilitator at CHS9, is a position where English is taught to students whose first language is not English. Not only do LAS's teach students, but they also work to provide support to other educators, helping them guide their students who are foreign to English as well.
Wright was able to learn a lot about her role as a LAS from her mentor: CHS9 assistant principal Jessica Lynch. Her reason for switching jobs was based on the things she saw her mentor do as a LAS.
"I had gotten to work with a few specific students [who weren't fluent in English] as I was teaching ninth grade," Wright said. "That sparked a love for helping students who were learning English. I also had my mentor [Lynch] at that time who helped me as a ninth grade English teacher. I had gotten to see her hands on and all the things she did for her students and it just was interesting to me and something I wanted to pursue."
Lynch has seen Wright grow as an individual and as a teacher.
"[Wright] was a fantastic English teacher and she knows how to use a lot of [communication] strategies," Lynch said. "She's taken the role [of being a LAS] on and made it even better. She's been able to reach out to a lot of teachers this year and really help them to understand why they're doing what they're doing."
Wright utilizes her skills as an English teacher while teaching her current students, but instead of just teaching content such as the correct grammar or sentence structure, she focuses on teaching English as a language by teaching how to communicate verbally with ease. The enormous amount of support she puts in for her students can be credited to her love for teaching them.
"I get to work with a smaller group of students than what I worked with last year," Wright said. "The relationships I get to build with my kids and the conversations that we get to have on a daily basis make the classroom environment more fun for the both of us. It's a fun experience being in class and being with my students."
Wright is able to grow from her interactions with her students. While she teaches them English, they are able to teach her more about their own cultures, inspiring Wright to learn even more.
"I get to learn a lot about their different languages and their cultures and backgrounds and things that make them unique and so it's definitely inspired me to want to learn another language [as well]," Wright said. "I have students that can speak three, four [and even] five languages and it's amazing because they are going to have so many experiences and so many things that they can do with that knowledge."
Teaching students who are well versed in languages other than English has its challenges. The first one of many challenges is the obvious: the language barrier. To overcome this barrier, Wright uses different strategies such as using pictures to communicate objects and feelings, speaking with simplified language and using gestures. She also uses technology, including translators, to translate conversations on the spot, making the communication process easier for both her and her students.
With this year being Wright's first year as a LAS, she is still working on learning the different aspects of her job.
"Right now, the biggest challenge for me is learning all the facets of the job," Wright said. "When I was teaching English last year, my sole job was to teach my students. Now, I'm not only teaching students, but I'm also ensuring that they are getting the support they need if they need them. [I am also] helping teachers and finding the time to go in and support in the classroom and in team times."
Even through all of the challenges, Wright's determined personality shines through.
"[Wright] is really smart [and] very dedicated," CHS LAS Colleen Lowry said. "She loves her learners and she's very attentive and careful that she's doing [her work] right.
Follow Sri Achanta (@sriachanta_) and @CHSCampusNews on Twitter.
Leave a Comment
About the Contributors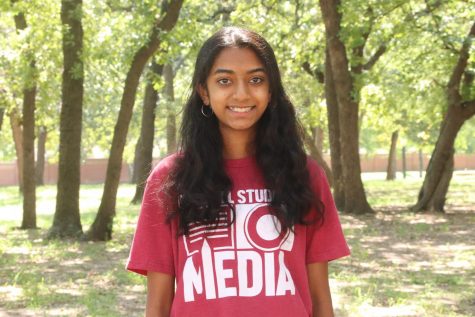 Sri Achanta, Staff Writer
Sri Achanta is a sophomore and a first-year writer on staff. She enjoys playing the piano and tabla, and she loves to read fantasy novels during her free...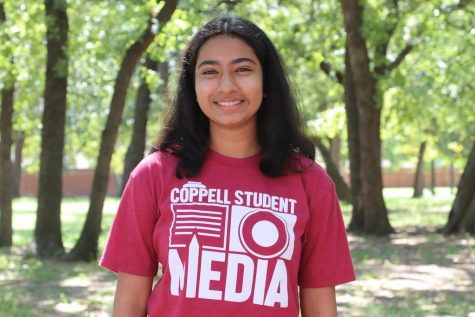 Sruthi Lingam, Staff Photographer
Sruthi is a junior and a staff photographer for The Sidekick. In her free time, she likes to cook and bake, take her dog on walks, and occasionally go...