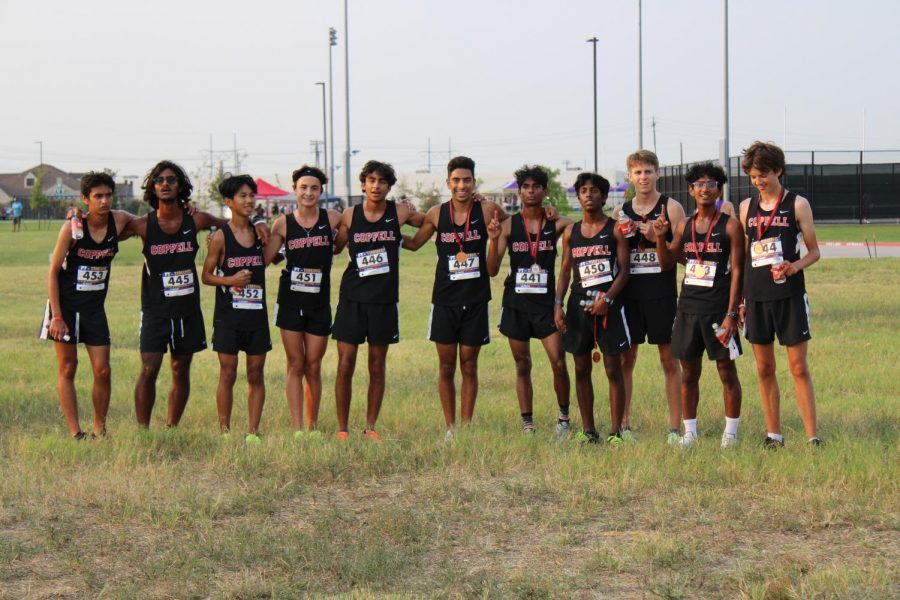 Nandini Paidesetty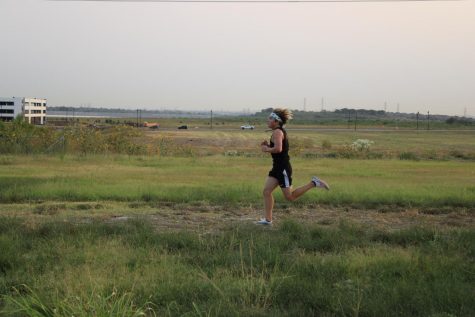 On a cool Saturday morning, a loud air horn could be heard echoing behind CMS West as Coppell's Invitational cross country meet took place.
Coppell's men's varsity and both JV teams won first place in the 5,000 meter race, while women's varsity took second. Coppell junior Andrew Mullen won first overall in the men's varsity race with a time of 16:44.7. Sophomore Alexa Turati took second overall in the women's varsity race with 20:31.2, while JV women's Rachel Arrington ran a 23:03.8 and JV men's Jace Wilson ran a 18.16.2 and won first overall in the JV teams. 
"We expected to have success here," Coppell cross country coach Landon Wren said. "This is our home meet and just based on everybody that was here we came into this meet with high hopes. I am very pleased with Coppell's overall performance. It's a tough course that challenges [the runners]. I wanted them to compete and push through. I wanted to see that grit. They've really come through with flying colors."
The course behind CMS West is not an easy one. The incline and long grass made maneuvering between laps difficult. Spectators had to watch their step as thick and plants jutted next to the course.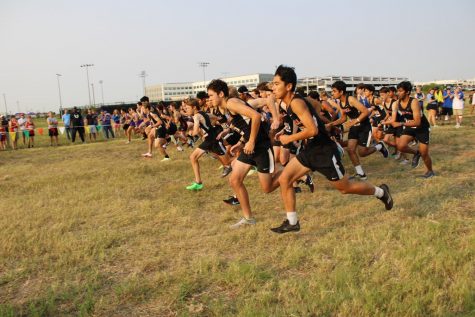 "The course had too many hills and the grass was not mowed," varsity runner Kavin Chengavaryan said. "At the beginning, I thought to myself that I would try to [start out] fast, but I couldn't move because of lactic acid in my thighs, but I pushed through." 
However, the course did not deter Coppell as it pushed through in each event and cheered for teammates beside the course. 
"As I saw the competition as we arrived, I thought we would do pretty good but I was still a little bit [precautious] because there are always a couple good runners from each school," Arrington said. "I did [well] pushing at the end because normally I spend all my energy at the front part of the race but today I really focused on the last part." 
In a few weeks, Coppell will travel to Round Rock for a larger meet where they will face some of the state's cross country power houses. 
"We've got to continue to improve on conditioning," Wren said. "We have some kids battling through some injuries so we have to get healthy and just continue to work. Our training program is built where we're running our best when the meets really matter.  
Follow Angelina and @SidekickSports on Twitter