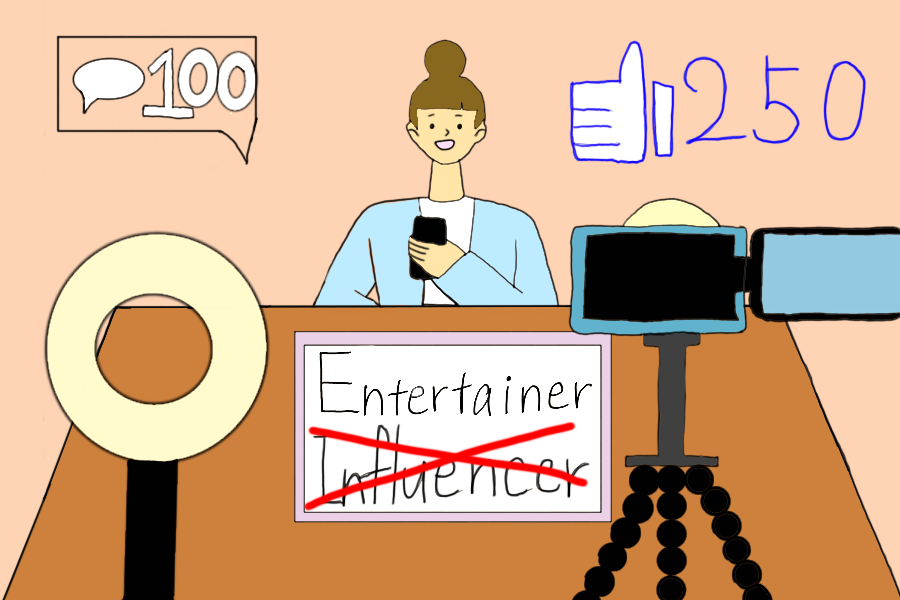 Ayane Kobayashi
"Hey guys! Welcome back to my channel!" 
If I had a dollar for the amount of times I heard this line, I would have as much money as the creator of that video themselves. 
Over the last 15 years, YouTube has become one of the biggest online platforms. With YouTube came the job of YouTubers – creating content for audiences and getting paid through Adsense. The launch of TikTok in 2016 provided creators another platform to monetize their lives. While I owe these creators due credit for having much dedication to make a creative living, the part that bothers me is what everyone refers to them as:
Influencers. 
Seventy-seven percent of Youtube-watchers are between the ages of 15 – 25. As we high schoolers go through a critical time in our lives, we should really be careful when picking the people that are going to have an influence in our lives. 
Content creators should definitely be respected for creatively sharing and documenting much of their lives in ways that are entertaining. 
However, influencers should be people who have made a difference in this world through bravery, kindness and strength. This title should go to philanthropists, scientists, doctors, teachers, all people who dedicate time and effort into making change for the world. 
Martin Luther King Jr, Malala Yousefsai and Marie Curie are just three examples of people who used their intellect and courage to leave a lasting legacy with their actions. They have earned the title of an influencer, and they are people who should be influencing the coming generations to continue making the world a better place to live in. 
This issue might not seem like a big thing, but calling someone an influencer gives them more power than we think; we are giving them the authority to influence us with the title. With this power also comes a burden on their side. These content creators who want to make a living on their own are expected to have the perfect lives 24/7, with their content being friendly to all types of audiences.
And this pressure of perfectionism is the kind that leads to heavily filtered, unauthentic content. Not to mention the amount of these "influencers" that get canceled for their actions or morals. Suddenly, these people who were viewed as amazing role models betray us by unraveling the curtain behind the camera. 
Yes, we can see a video of someone doing something and be inspired by them to implement it into our own lives – inspiration is all around us. However, relying on these creators to shape our everyday lives can have many harmful effects on our well-being. 
Let's rely on Nobel Peace Prize winners to be our influencers and content creators as a tool for relaxation and pure enjoyment. 
Follow Sreeja (sreejamudumby) and @CHSCampusNews on Twitter