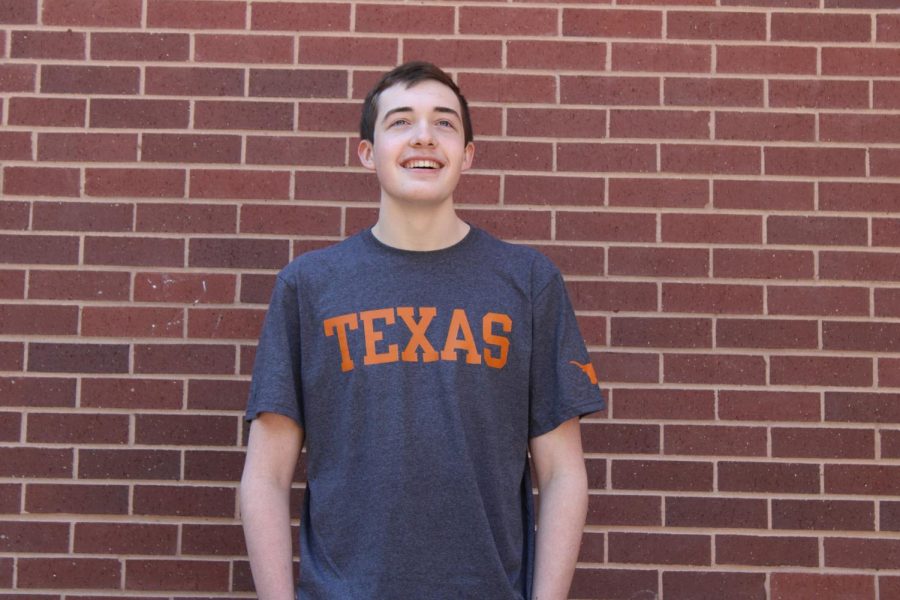 Cole Tramel
What does it mean to you to be in the top 10?
Both of my older siblings went to Coppell and they were not ranked, so I didn't really expect to be ranked that high. I've always just tried to get the highest grades I could, and junior year, I realized I would probably be in the top 10.
What advice do you have for younger students?
Rank is not nearly as important as it seems. Getting good grades is important, but if your goal is getting into a good college, they care a lot more about your extracurriculars. If you are just doing this for the sole purpose of getting into an elite college, think about why you want to be at that college and what you would get at that college that you couldn't get somewhere else.
I don't think my rank is what got me into college. If I spent more time on other stuff and my rank was a little lower, I do not think college decisions would have suffered from that. Rank isn't usually as fun to work on because classes are more stressful and other activities are more interesting, so I would tell them to focus on extracurriculars more than rank, but still try to get good grades.
School is very cooperative, so if you don't know something, don't give up. Ask your friends for help and work together. Khan Academy is also very underrated. I use Khan Academy extensively and to me, it's way more digestible than a textbook.
What is something you wish you told your younger self?
My ninth grade self was really focused on getting good grades and being ranked high, and I think he thought he would be ranked lower than he is. I would tell him to chill out and tell him to do extracurriculars that are unique if he wanted to get into really cool colleges.
Follow Avani (@AvaniKashyap03) and @CHSCampusNews on Twitter.