Sarangapani embracing culture through veena
Listening to the angelic voice of the singer accompanied with the warm, buzzing and metallic sound of the veena, Coppell High School junior Hira Sarangapani knew the veena was an instrument unlike any other. 
Starting in seventh grade, Sarangapani started playing the Saraswati veena, a string instrument that plays an important role in classical Carnatic musical style from South India. Her mother and vocal coach, Sumati Ramesh, introduced her to the veena and thought it would be a great addition to her Carnatic music engagement. 
"Being a musician myself, I was very keen on her pursuing the art of vocal music," Ramesh said. "I thought learning the veena would strengthen her knowledge of notes even better. Learning to play the veena helps to achieve the correct way to sing [those notes]."
After realizing she was not the best at playing violin, Sarangapani decided to give the veena a try. Being a Carnatic student, she was already familiar with the veena by seeing others playing it at performances. 
"A part of me wanting to go into the veena is that it is such a unique instrument that not a lot of people know about," Sarangapani said. "Everyone knows about the Western instruments but not a lot of people know about instruments from South Asia. Also, playing the veena brings me closer to my culture so that was another reason why I wanted to continue with it."
Through the course of her journey, Sarangapani has significantly improved and progressed in terms of her musical skills and personal development. 
"I've learned a lot of different skills and compositions by different composers," Sarangapani said. "Playing the veena and singing has made me a better person because of the resilience that comes with it. You need to practice and practice to become a better artist. Because of music, it has definitely made me more persistent in school and other [extracurriculars] I pursue outside of music."
Part of her improvement over the years is attributed to her determination and willingness to accept failure and grow from it.
"She's come a long way," veena instructor Jaya Pandrangi said. "She really works hard on her practice and is always willing to learn more and work hard. She's determined, and she comes very prepared for class."
As a child, Sarangapani had listened to her mom sing and teach other students. Through these experiences, she has adopted her mother's positive attitude and strong connection with music. 
"I've always encouraged a holistic attitude, not just learning or performing," Ramesh said. "I've always stressed the fact that music is a form of art that is important for personal development. It gives you a better perspective and helps you focus better on other things. It's therapy. [Hira] also has that spiritual attitude."
Through the pandemic, Sarangapani has performed over Zoom and overcome barriers that come with playing an instrument online. 
"Obviously, it's a real challenge to perform online and make the audience connect to your music," Sarangapani said. "[However], as long as you feel connected to your music, you can guarantee that others feel the same. So, that realization was one of my greatest achievements."
By channeling her devotion for music through her performances, Sarangapani hopes she can inspire and generate positive reactions through the audience. 
"The best part is that one moment during the performance where you actually feel like you're influencing other people," Sarangapani said. "When you make other people happy with your music and you get that feeling from the audience, you feel a lot better because you are influencing other people with the power of music."
Follow Drishti (@drishti_gupta_) and @CHSCampusNews on Twitter.
About the Contributors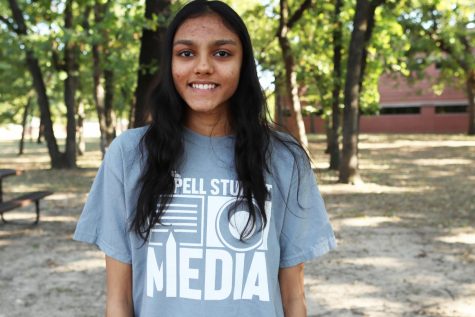 Drishti Gupta, Staff Writer
Drishti Gupta is a sophomore and a first year staff writer for the Sidekick. In her free time, she likes to paint, run, bake, and spend time with family...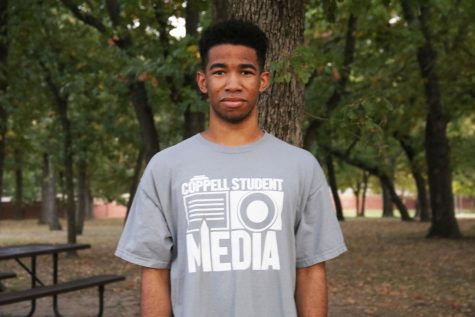 Nick Larry, Staff Photographer
Nicholas Larry is a junior and first-year photographer for The Sidekick. You can contact him at [email protected]