Persistent attitude evident but missed shots cost game
Loud cheers could be heard from both players and fans as Coppell and McKinney prepared to face off. The team's attitude was energized and focused as girl's gave vocal encouragement and instruction on the field. Coppell stayed competitive throughout the first half, only trailing McKinney by one point heading into the second half.
The aggression and willingness to play was evident as each ground ball was picked up and attempted as a shot into the opposing team's net. The team was persistent in grabbing each opportunity and turning it into a play. However, Coppell missed key shots in the second half that bounced off of goals which ended up being costly for Coppell as they lost, 10-8.  
  "Our goal was to get better every single game and we did that," Coppell coach Logan Hendrick said. "[The team] is starting to put pieces together. They learned how to fight for 50 minutes as a team and everything outside of that we can adjust and improve on but getting that right was a huge win. Our shooting is something we're going to be working on for the next handful of days. I'm confident that our team outworked them, but one thing we didn't do was outshoot them. We're going to be making sure we can dial in our shots so that they go in the net. 
Although Coppell didn't win against McKinney, the improvements seen in overall team performance and attitude is still a win in the team's book. Early in the first quarter, Coppell and McKinney remained tied as each team scored back and forth. In the beginning of the second half, McKinney scored several times before Coppell made a short-lived comeback. Coppell attempted a few shots that
"We moved the ball really well and the work ethic was there from the first whistle to the last whistle," junior midfielder Claire Bryant said. "[There's] honestly not much I would change from that game. They outshot us but besides that we definitely outworked them. We fought hard and there's nothing we're really upset about besides the loss." 
Follow (@angelinaliiu) and @SidekickSports on Twitter 
About the Contributor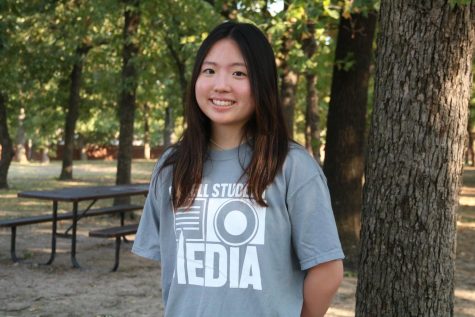 Angelina Liu, Staff Writer
Angelina is a sophomore and first year-staff writer and photographer for The Sidekick. In her free time, she likes to listen to music, spend time with...