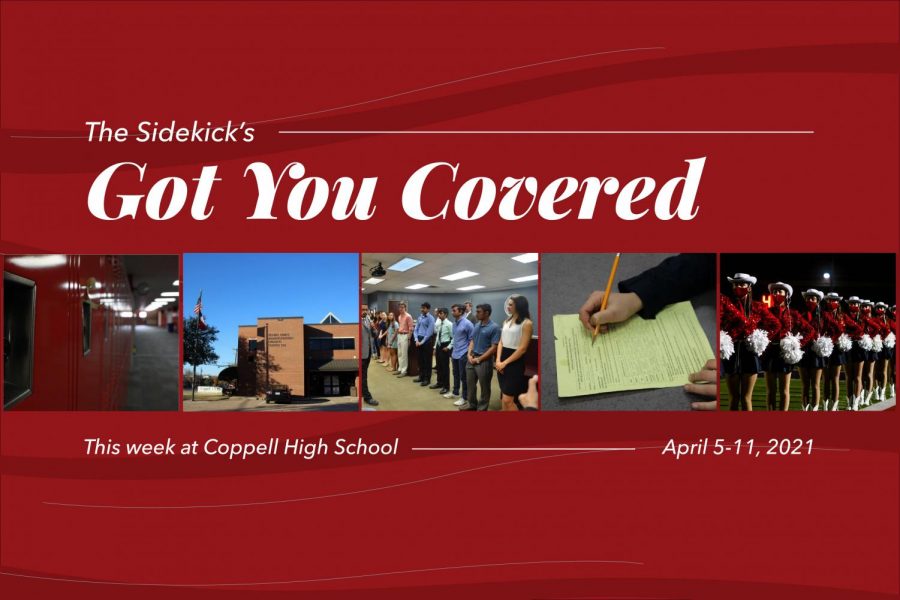 Samantha Freeman
All Coppell ISD campuses are closed today for a district holiday. 
The Coppell ISD Board of Trustees holds a special meeting tomorrow at 11:30 a.m. at the Vonita White Administration Building. 
Top 5% portraits will be taken on Wednesday at Coppell High School starting at 4:30 p.m.
The English II STAAR test for half of CHS sophomores will take place on Thursday from 8 a.m. to 1 p.m. All other grades will do remote learning for the day. The other half of the sophomore class will test on April 15. 
The Coppell Lariettes will perform their spring show on Friday and Saturday at 7 p.m. in the CHS Auditorium. Tickets can be purchased on the Lariettes' website. A livestream option will also be available. 
Follow @CHSCampusNews on Twitter.