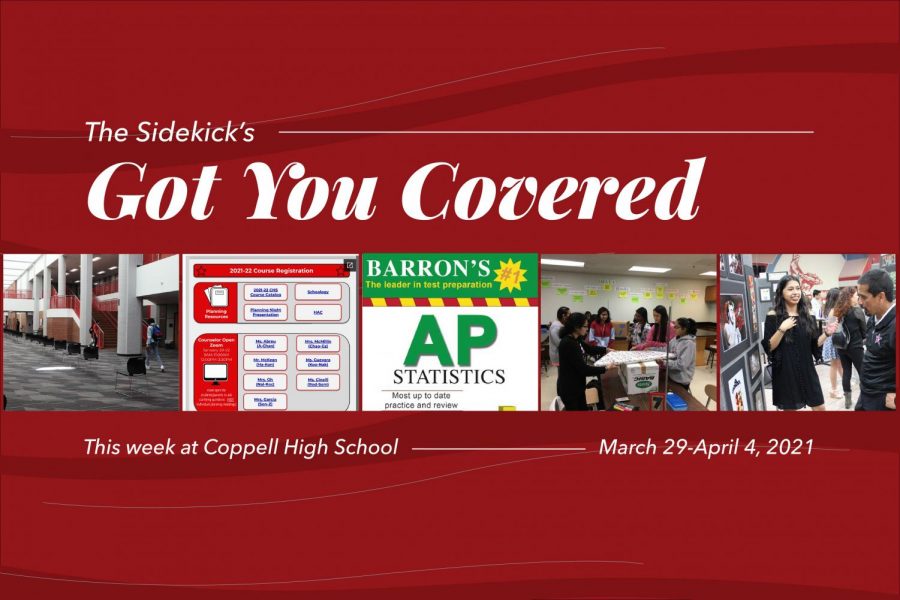 Samantha Freeman
All Coppell ISD campuses are closed on Friday and Monday for a Bad Weather Day and a District Holiday, respectively. 
Course registration sheets for the 2021-22 school year are due on Thursday. 
Full refunds for AP exams are available until Thursday. 
The Coppell High School Habitat for Humanity Club is holding a supply drive for household items including pens, tissues, tape and notecards through April 12. The boxes are located in the front office and near school entrances. 
The 2021 AP Studio Showcase is on display at the Coppell Arts Center and available to view from 10 a.m. to 5 p.m. from Tuesdays through Saturdays until April 11. The showcase includes contributions from 51 students in 2D design, 3D design and AP drawing classes. Admission is free.
Follow @CHSCampusNews on Twitter.