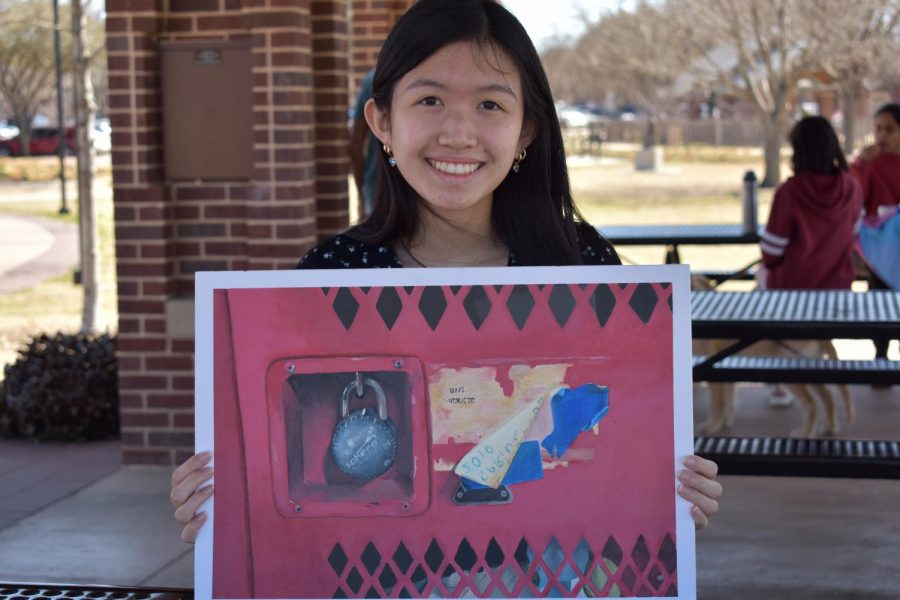 Nick Larry
Coppell High School senior Yiwei Shen is a culmination of things. She is an AP student. She is a National Merit finalist. She is a Presidential Scholar nominee. She is ranked in the top 5% of her class. However, there is more to her than her accomplishments. Shen describes herself as determined, caring and creative. She is a percussionist in the CHS band. She is an avid reader. She is a pianist. She is an artist. 
What are some of your hobbies?
Recently, I have been reading books and playing piano, just for fun. They are hobbies that I have done in the past, but I only recently started doing them again. Because of the contrast between junior year and feeling dizzy to senior year and feeling more relaxed,  I have been given a chance to rediscover my interests in these old hobbies because I have more time for them.
What is the difference between band and piano?
During quarantine, when I heard a soundtrack from a movie or TV show that I liked, I would want to play it on the piano. The difference between band and playing piano for fun is that the band is a lot more structured and more of a team activity where you are actively working with other people to ultimately produce music. In band, there are so many moving parts, so when you put it all together, you get an amazing final product.
How do you balance your academic life, band and your hobbies?
There are periods that I have to focus and dedicate to my academic work. I'm super busy, but I have more time for my hobbies now that college applications are over. During the fall, I didn't have much time for reading or playing the piano, but I'd say I balance everything now by making a list of everything I have to do in a day. Setting a plan for the day keeps me accountable and helps me carve out time for things other than academics.
Did COVID-19 change your outlook on life or priorities?
I was able to spend more time with myself to work on self-development. Especially since I'm a senior and I'm about to go off to college and live away from my parents for the first time, it's important to know who you are as an individual. Gaining study and academic skills is important, but so is independence, which is something many people overlook.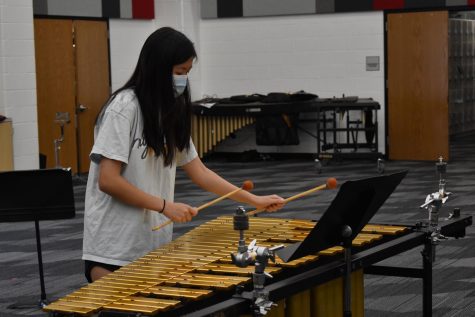 What do you plan on majoring in? 
I haven't made my college decision yet, but I plan on majoring in business. I like the different tasks within the business major. I'm someone who has creative strengths, but I also do want something that's more numbers-focused. Business is a great way for me to combine the two sides of what I'm looking for. It also lets me explore a lot of different possible career paths and find something that I want to do.
What is your greatest strength?
Being able to look at things from multiple perspectives. Whether it's a social situation, an academic situation or a creative situation, [my strength is] just being able to balance everything and consider different solutions.
Follow Sapna (@sapnaamin7) and @CHSCampusNews on Twitter.