The Local Mind: Concluding where it all began
When Coppell ISD announced our in-person graduation would be May 28 at Buddy Echols Field, I was nothing less than elated. 
It may not seem as glamorous as the standard University of North Texas Coliseum, where past graduations have happened, nor as grand as Globe Life Field, where the class of 2020 held its in-person graduation ceremony. However, Buddy Echols Field has a quality superior to both: memories. 
The first high school football game I attended was at Buddy Echols Field my freshman year. I remember sitting in the very back row of the student section and learning all the hand signs to wave around at various points in the game. 
Sophomore year, I remember shadowing two sportswriters to cover a football scrimmage, watching what they were doing and thinking, "I'll never be able to do this." 
Junior year as executive sports editor, the field turned into a home away from home and a place where I realized, "Huh, I guess I can." 
It also ended up being the year of my last Friday night football game in a high school student section. The powder game, in fact, which only made it all the more special. My last time in the student section at all was later that school year, standing on the second row in the stands for the boys soccer team's Senior Night in the midst of spring break. 
Senior year, the field was my connection to physical school. Covering every home football game meant I was there and seeing things with my own eyes rather than through the lens of a livestream. My last football game was one of the best I've ever seen. 
This isn't specific to me; I know nearly everyone has at least one memory connected to the field. Athletes who trained and played their final season there? Student section hooligans who screamed their hearts out in the stands? Poor saps who got stuck earning their physical education credit along the track? The class of 2021 that had pep rallies on the visitors' side as freshmen? It may not seem it at first thought, but there's a much deeper connection to concluding our high school careers only a few hundred feet from the building many of us were robbed moments of.  
So the idea of one more night at Buddy Echols Field?
Yeah. I'm more excited for that than I would be graduating at some college's basketball court.  
Follow Sally (@SParampottil) and @CHSCampusNews on Twitter. 
About the Contributors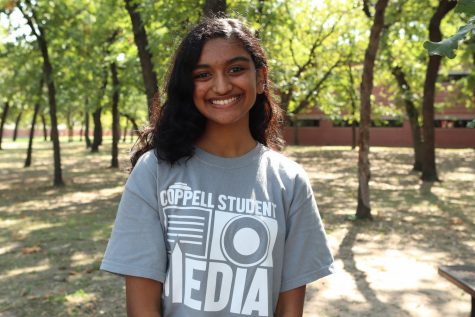 Sally Parampottil, Executive Editor-in-Chief
Sally is a senior and the Executive Editor-in-Chief on The Sidekick. While she's done just about everything possible on staff, she loves writing for sports...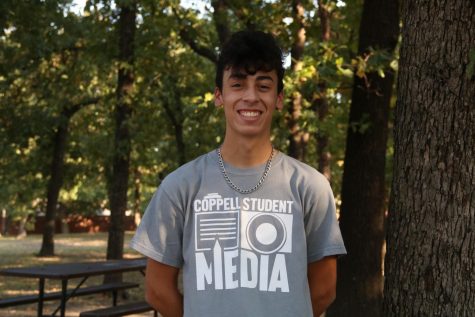 Josh Campbell, Staff Designer
Josh is a sophomore designer and photographer for The Sidekick. In his free time, he enjoys skating, playing electric guitar, and drawing. You can contact...