Sisters in everything but name (with video)
Friends fostering four year relationship through tennis
According to Coppell tennis coach Rich Foster, one of the great things about his team is that the players get along with one another. 
"But sometimes," Foster said. "You can see that there's a bond between two people." 
Angelina Liu
Coppell junior Nandini Thallapareddy and sophomore Lakshana "Lucky" Parasuraman met four years ago. Thallapareddy was in seventh grade, Parasuraman in sixth – both at Coppell Middle School East and practicing at Wagon Wheel Tennis Center. 
"We were doing a drill with one coach, and she was the only girl there; they were all other guys," Parasuraman said. "I remember bonding with her girl to girl, and we just started talking ever since."
The bond evolved, developing from a shy beginning into a relationship close enough to where even their parents view the two girls as family.
"We're practically sisters," Thallapareddy said. "We've been with each other a while, and we know each other a lot and know our games and how our minds work."
Friends on and off the court, the two contrast in personality. Parasuraman's more outgoing demeanor complements Thallapareddy's more timid disposition.
"
We have the same mindset…I know what she's going to be doing at any given point."
— Coppell junior Nandini Thallapareddy
Despite the balance, said timid disposition has hindered Thallapareddy in the past. In what she describes as the hardest moment of her tennis career thus far, a necessary change in mentality was brought to her attention.
"A couple months ago, my coaches came up to me, and they were talking to me a lot about confidence and how I need to be more aggressive and dominant instead of being a shy and meek person on the tennis court if I wanted to win," Thallapareddy said. "That was kind of hard for me, emotionally and mentally, because I didn't want to change my entire personality on the court. It was like a reality check, like I need to do this to become a better player and whatnot."
Thallapareddy worked on adjusting in the months following. Though still on the quiet side off the court, a more confident player emerges during matches.  
"Once a player is willing to risk making mistakes, they can become a better player," Foster said. "If you play not to lose, you're going to lose every time. When you're willing to take a risk, a chance of losing a point, losing a game, losing a match, you can blossom as a tennis player – and [Thallapareddy has] done that. She's feeling more part of the team, she's much more aggressive in her net play than she was as a freshman."
Similar to their opposite personalities, Thallapareddy and Parasuraman have had inverted struggles. While Thallapareddy's mental state influenced her physical game, Parasuraman found her uphill battle through injury, and that physical barrier influenced the internal. Tendonitis on her right leg caused intense pain, and while she has recovered now, the lingering effects have stuck around. 
"It's been a little rough coming back to how I used to play," Parasuraman said. "Also, it's a lot of pressure because college recruits are going to start looking at us next year. There's so much pressure going around us that it might be a little hard right now. You kind of stumble a little bit, there's this hard rock you hit sometimes. That's where I am right now. I'm just trying to get my way around it."
Even with previous individual struggles and setbacks, Parasuraman and Thallapareddy's partnership is noticed when they play together.  
"The fact that Nandini and Lakshana have known each other since middle school, it's definitely built stronger teamwork between them," Coppell junior teammate Gabby Tian said. "I know they're both very committed to tennis, they seek out every opportunity to play, and they've been practicing rigorously over the past years."
The duo finds similarity in their love for tennis, both citing playing under pressure as reasons they continue to pursue the sport. Their connection, bond and understanding of each other reflects in their craft as they take to the court as a duo.
"Since we play doubles together, it helps having someone who knows how I feel about doing a certain thing on the court," Thallapareddy said. "We have the same mindset, it's nice that we have the same plan and we're going into a match knowing the other person has the same idea as well. I know what she's going to be doing at any given point." 
Follow Sally (@SParampottil) and @SidekickSports on Twitter.
About the Contributors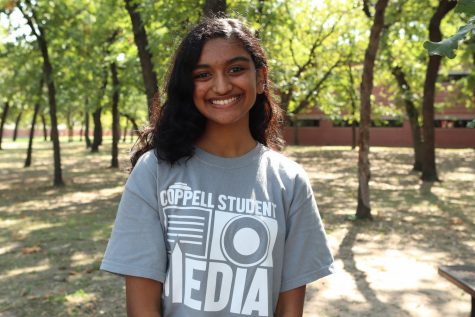 Sally Parampottil, Executive Editor-in-Chief
Sally is a senior and the Executive Editor-in-Chief on The Sidekick. While she's done just about everything possible on staff, she loves writing for sports...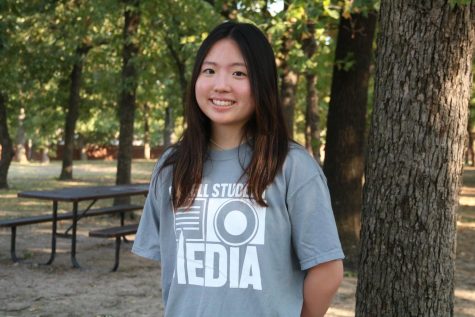 Angelina Liu, Staff Writer
Angelina is a sophomore and first year-staff writer and photographer for The Sidekick. In her free time, she likes to listen to music, spend time with...