Testing graduation requirement upheld
State puts moratorium on A-F ratings
Last month, Coppell ISD sent a letter to the Texas Education Agency (TEA) for flexibility in administering standardized end-of-course exams and potentially eliminating them altogether. While the state did not allow schools to cancel December EOCs (which occurred last week) and spring 2021 exams, the state did remove the annual district ratings that are based on the STAAR and EOC exams.
Passing all required EOCs is a part of senior graduation requirements in Texas. Due to the pandemic, the state removed EOC testing requirements for students who passed their respective courses in April or as a summer dual credit course, leaving it up to schools to decide whether or not their students needed to take the test. There are five EOCs.
Coppell High School did not administer EOCs last spring. However, students who did not pass their course had to take its EOC exam last week. 
"They haven't gotten rid of the test," CHS associate principal Melissa Arnold said. "They need data in order to show where kids are; it's a data point."
Every year, each district in Texas receives an A-F rating from the TEA based upon student results  on standardized exams. The TEA has suspended these ratings for the 2021-21 school year, ensuring that the tests remain as a benchmark but not an indication of how well schools taught students.
"Historically, the district has done very well on these ratings," Arnold said. "It's nice not to have to worry about accountability [from the state] with the pandemic, but our community holds us accountable and is committed to the same quality of education. We're going to be doing the exact same things but without a [standardized] rating."
In past years, if a student fails one or two EOCs after two attempts at testing, the district may put together an individual graduation committee (IGC) composed of the student, their teacher, parents and members of administration. The IGC will then use a project or portfolio to determine if the student has met mastery in the course to graduate. The state has continued this process for seniors, but only if students have attempted an EOC twice. 
Therefore, seniors who failed the December EOC only get one more chance in the spring to take the exam.
"I don't think people realize that you won't get a regular diploma if you don't pass those EOC tests," CHS Principal Laura Springer said. "I'm not a big proponent of standardized testing. It tells you who your good test-takers are. Some people just freeze up; they do a good job [in class] and they know all the content." 
Similar to Springer, multiple CHS administrators are looking forward to using the IGCs as a metric of student success rather than standardized testing and are hoping that the state brings clarifying updates to the process around IGCs for graduation this year.
All EOC exams last week were administered online, which was a resounding success. 
"It went really well," CHS testing coordinator Dr. Rachelle Hill said. "I asked every single English II tester who took it, and all of them said they liked online better. The dictionary is electronic, it has highlighters, notes, post-its – different features that make it easier."
Because the state requires students to have passed the EOC, students must sit for necessary EOCs in April 2021. Currently, districts across Texas are looking for additional clarification on what testing may look like in the spring. Dr. Hill says this information may come in January.
"We have no idea [about what spring testing will look like]," Dr. Hill said. "We will probably do [online testing] for English II in the spring, so we don't have to worry about sharing dictionaries. We will for sure be doing the testing – whether it counts for graduation or not is another deal."
Texas has allowed schools a five-week window to conduct online testing in the spring. This offers more flexibility for CHS to divide students into testing groups, if needed, and spread exam dates out. TEA seems to have seen other benefits for online testing as well. 
"The state is supposedly requiring that by 2022, everyone will be online," Dr. Hill said. "If it were up to me, I would do all online; it's way easier. The biggest concern is WiFi and our capacity to support everyone who will be online at one time. The good thing is that with the five weeks, we could definitely be flexible about scheduling."
Follow Neha (@nehadesaraju) and @CHSCampusNews on Twitter.
About the Contributors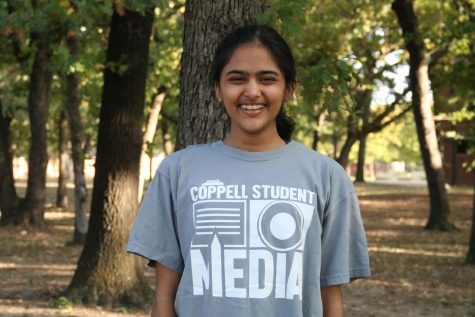 Neha Desaraju, Entertainment Editor
Neha Desaraju is a senior and the entertainment editor for The Sidekick. Usually she writes things, sometimes she codes things, and occasionally she designs...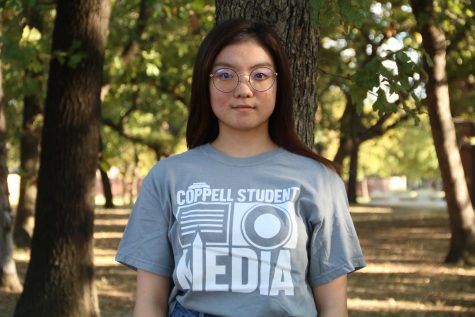 Ayane Kobayashi, Staff Designer
Ayane is a junior and a first-year staff designer for The Sidekick. Ayane also likes to play the flute and listen to music.  You can contact her at [email protected]